L.A. Screenings pickups start rolling out
CTV and City are the first to pull the curtain back on their big buys for the fall. (Designated Survivor pictured.)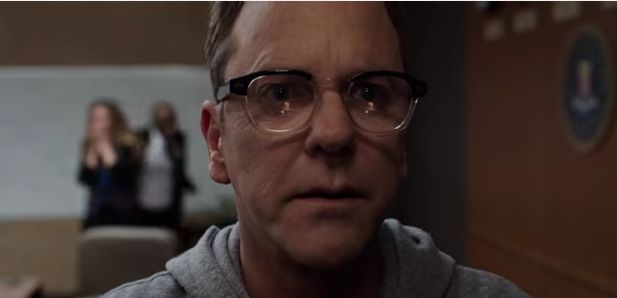 By: Sonya Fatah and Val Maloney
The secrecy behind the L.A. screenings is over with the first announcements from Canadian broadcasters highlighting their programming acquisitions after the close of the U.S. TV upfronts, with CTV picking up the most sought-after titles.
The Bell Media channel has nabbed buzzy Kiefer Sutherland-starrer Designated Survivor as well as another much-talked about title, Conviction. Meanwhile, Rogers Media's programming team took a trip back in time at the L.A. Screenings, nabbing three throwback action and adrenaline-fueled franchises as its first pickups of the season for City.
Colette Watson, VP of broadcasting and TV operations at Rogers Media, said that her team's goal was to spend money on buzzy, known-brand shows that would target the broadcaster's core demo of adults 25 to 34. "We believe in event programming," she said. "We needed to diversify from comedies. Comedy is at risk of being moved around and we are looking for more schedule stability."
First up on City's new show list is Lethal Weapon, which will air in simulcast with FOX on Wednesday nights at 8 p.m. The show, which is based on the movie franchise of the same name, follows cop duo Riggs and Murtaugh as they work the streets of present-day Los Angeles. The show joins comedies Modern Family and Black-ish on the Wednesday night schedule.
The broadcaster also purchased 24: Legacy and Prison Break, which both start mid-season. Following the same minute-counting format as the original series, 24: Legacy stars Corey Hawkins (Straight Outta Compton), Miranda Otto (Homeland) and Jimmy Smits (Sons of Anarchy). While original series star Kiefer Sutherland isn't set to be in the show, he is back as an executive producer. Prison Break, on the other hand, reunites original series stars Wentworth Miller, Dominic Purcell and Sarah Wayne Callies in a new story.
Watson says City also tried to get Designated Survivor for its schedule but the show was ultimately picked up by CTV. The political-conspiracy thriller, which stars audience favourite and 24 lead Kiefer Sutherland as Tom Kirkman, a lower-level politician who becomes president of the United States following a massive attack on Washington D.C. The drama airs Wednesday night at 10 p.m. on ABC in the U.S. No Canadian air date was listed by CTV.
Also new on the CTV slate is Conviction, a legal series that follows lawyer Hayes Morrison (Hayley Atwell) as she takes on a job in the NY District Attorney's office in exchange for not going to jail for cocaine possession and to avoid destroying her mother's political campaign. Morrison works with attorney Connor Wallis (Eddie Cahill) to re-investigate cases of possible wrongful conviction. The new drama airs Monday night at 10 p.m. on ABC in the U.S.
Another new show on CTV will be This is Us, a relationship drama that brings seemingly disconnected people together through their struggles. The show's trailer garnered over 15 million Facebook views in the 48 hours after it was posted. It airs Tuesdays at 9 p.m. on NBC in the U.S.
Also new is Notorious, which takes viewers into the sordid world of two powerful people. Inspired by the true story of a criminal defence attorney and TV news producer, the show revolves around the dynamic between producer Julia George (Piper Perabo) and lawyer Jake Gregorian (Daniel Sunjata) as they stretch the ethics of their respective professions in exchange for power. The show airs Thursday night's at 9 p.m. on ABC.
The broadcaster has also bought Canadian rights to The Exorcist, a series adaptation of the 1973 supernatural horror film. In the series, which follows two men as they try to exorcise a demonic spirit possessing one family, stars Alfonso Herrera as Tomas Ortega and Ben Daniels as Marcus Brennan. The Exorcist airs Friday at 9 p.m. on FOX in the U.S.
CTV is also adding to its comedy slate with American Housewife, which follows a typical mother of three as she struggles to raise her children in Westport, Connecticut's class and status-conscious society. The show airs at 8:30 p.m. on Tuesdays in the U.S.
Bell Media also announced two mid-season buys, with Time after Time and a reboot of Training Day.
Time after Time is a time-traveling love series in which sci-fi writer H.G. Wells comes to New York to track down Jack the Ripper. Wells becomes captivated by the New York of today and also falls for a striking woman. The show will bow in the mid-season.
The broadcaster has also picked up Training Day, which is based on the eponymous feature film. In it, Bill Paxton stars as an experienced detective paired with a rookie police officer. The show will premiere mid-season.