Bell Media greenlights two 4K originals
The broadcaster is bringing The Beaverton to TV and has signed on for new historical drama The Disappearance.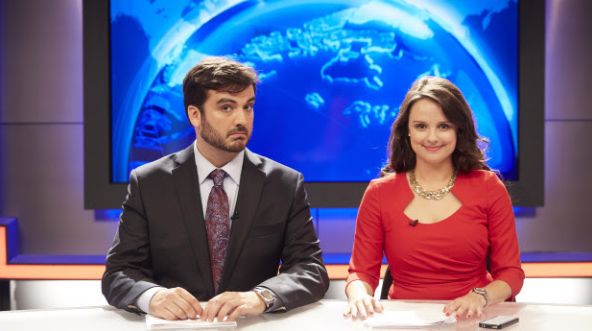 The fight for 4K content is entering its next round, with Bell Media announcing two greenlights ahead of next week's Canadian upfronts.
Prior to these announcements the majority of 4K content was produced for sports and nature programming, with Bell and Rogers both releasing a series of new initiatives earlier in the year.
But, Bell Media claims that it will be the first broadcaster in North America to commit to a 4K original scripted series with new serialized drama, The Disappearance. The six-part serialized drama is about the disappearance of 10-year-old Anthony Wilson, who goes missing on his birthday during a treasure hunt. The show will begin production in Montreal and the surrounding area this fall, and is being produced by Montreal-based Productions Casablanca.
The media co's second 4K pickup is a TV adaptation of satirical news site, The Beaverton.com, which will air on Comedy. The new half-hour series will be produced by Pier 21 Films, and will start production in front of a live studio audience in Toronto this summer.
The Beaverton will hosted by co-anchors Emma Hunter and Miguel Rivas, and also feature a rotating cast of comedian correspondents. In 2015, ThBeaverton.com had more than six million views in 2015, according to numbers from Bell Media.
Bell Media announced a few of its L.A. Screenings acquisitions earlier this week, nabbing shows like the Kiefer Sutherland-starring Designated Survivor. It will host its upfront next Tuesday in Toronto.