The Globe hops onto the Washington Post's platform
The publisher has adopted the U.S. organization's CMS platform, with the aim of enhancing its digital storytelling capabilities.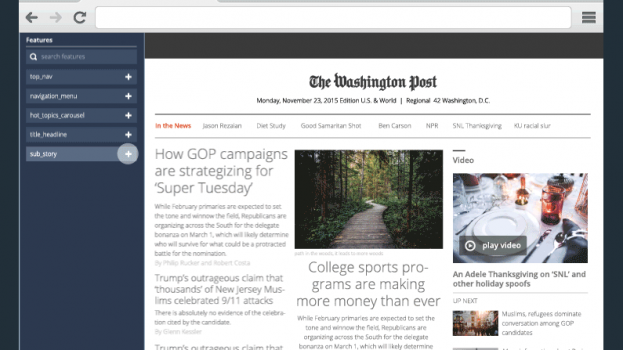 In a bid to increase the speed, efficiency and capability of its system, the Globe and Mail has invested in a product produced by a media company south of the border.
The company announced yesterday that it has adopted a new CMS system, setting aside the more generic tech platform developed by Escenic software in exchange for Arc Publishing Technology, a platform developed through trial and tribulation inside the offices of the Washington Post.
The move is part of the Globe and Mail's $25 million investment in its new building over the next eight months and marks the largest technical investment the company has made in recent history, according to Greg Doufas, chief digital officer at the Globe.  
The new software platform is device-agnostic and allows publishers to develop and publish multimedia stories more easily, decreasing load times for stories and advertising content through its cloud-based system.
The company has been running tests in beta using the software through its 351 Lab (named to match the address of its soon-to-be new home on King Street East in Toronto) where the company encourages its employees to test the potential of new ideas by putting them through a 90-day beta cycle.
The process to bring on a new tech platform began a year ago, according to Greg Doufas, chief digital officer at the Globe and Mail. A team of internal experts began accessing the landscape of CMS technology and came upon what Washington Post had developed.
Doufas said that ultimately, the product worked for the company because it enhances the user experience, while also supporting the ability to quickly publish both editorial and advertising content. "It was built by engineers that live and breath what a newsroom looks and breathes like. It is built for purpose for digital storytelling and checks off all those boxes."
For its part, the Post has begun shopping its platform as a product for other publishers to use, a sign that it is growing its product beyond the traditional newspaper business. "The Washington Post is now a media and technology company and Arc is our digital platform upon which we build innovative experiences for both readers and advertisers," Shailesh Prakash, chief technology officer at the Washington Post said in a statement.