Mulroney, Mediwake to topline new CTV morning show
Bell Media's new early-morning show will feature co-hosts Ben Mulroney and former CBC anchor Anne-Marie Mediwake.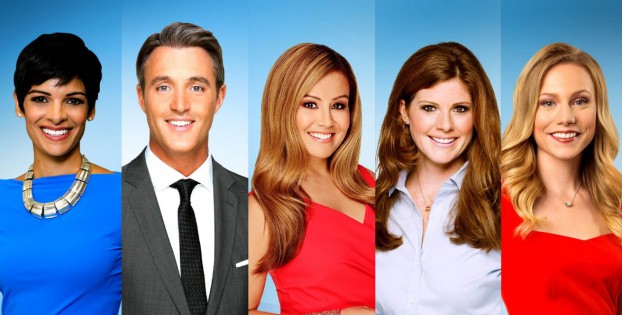 Following the abrupt revelation last week that CTV was ending Canada AM after 43 seasons, Bell Media has unveiled its successor: Your Morning, and its much-speculated-about hosts.
Produced in-house by Bell Media, Your Morning will debut late summer and will be hosted by former CBC anchor Anne-Marie Mediwake and Ben Mulroney. The rest of the Your Morning team will consist of co-anchors Melissa Grelo (for late morning), Lindsey Deluce (for news) and Kelsey McEwen (for weather).
Executive producing the series is Michelle Crespi, who also exec produced The Marilyn Dennis Show and The Social. Your Morning will air on weekdays in the same timeslot as Canada AM did, from 6 a.m. to 9 a.m.
Although a press release on the new series calls it "a new approach to morning television," the actual format of the show and how it will differ is still unclear. According to Bell Media, it will "deliver an original perspective and unique insight into the stories of the day, while showcasing lifestyle topics of interests to Canadians from coast-to-coast-to-coast." Canada AM, while featuring a friendly, lifestyle-oriented tone, balanced that with a focus on hard news.
CTV announced last Thursday that Canada AM was to end the next day, Friday, June 3, rocking the Canadian industry and Canadian viewers alike. What followed was a weekend of speculation, with bets heavily placed on Mulroney taking the reins. Mediwake announced her departure from CBC in late April.
Pictured L to R: Anne-Marie Mediwake and Ben Mulroney (hosts), along with co-Anchors Melissa Grelo, Lindsey Deluce and Kelsey McEwen.