Upfronts 2016: CTV schedules nightly drama
The Bell Media channel has a new drama coming each weeknight this fall.
By: Sonya Fatah and Val Maloney
Bell Media went into the L.A. Screenings with two major goals: to strengthen its Thursday schedule, which now includes new pickup Notorious, and to re-balance its schedule to be filled with more female-skewing shows (This is Us, Conviction, Notorious).
The broadcaster returned from the Screenings with the slate of its choice, according to Mike Cosentino, VP programming,  CTV and Crave TV. "We have a really great female story," he told MiC. "I frankly thought we were tipping a little bit into the genre of the superhero schedule, so Arrow moving off CTV (it's now on CTV Two) addressed some of that imbalance."
Cosentino said that the media co succeeded in acquiring all the shows it had hoped to pick up, returning home with six new shows and 19.5 hours of simulcast content for its primetime CTV schedule. 
"This schedule is the schedule we were circling to bring home," he said. "Because we were negotiating simultaneously for second-window rights (Crave TV) along with first-window rights (CTV), we could bring a stronger offer to the market….It was very important for us to own the ecosystem for first and second window." 
The company also has an expanded slate of Canadian originals, having added a second original exclusive to Crave TV with Russell Peters is the Indian Detective, a four-part series. "We're committed to growing our originals slate because they drive a new audience." Cosentino said, adding that the SVOD service now has over 750,000 subscribers.
The media company's specialty slate was built to address the potential disruption presented by December's pick-and-pay deadline and to build a clear and distinct brand value around channels like Bravo and Space, Tracey Pearce, VP, programming for specialty and pay, told MiC. 
"We've been planning for pick-and-pay for at least a year and a half now," she said. "People need to have a reason to stay subscribed. [These acquisitions] were made to sharpen up our key channels and that is what we are doing."
The media co's CTV schedule now includes a new dramatic series for every weeknight, with one new comedy slotted into Saturday.
Monday nights are led by returning shows Gotham at 8 p.m. and Lucifer at 9 p.m., which has been moved from the mid-season to the fall. The returning dramas lead into new pickup Conviction, a procedural drama starring Hayley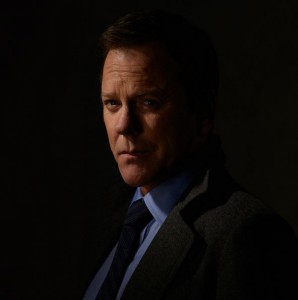 Atwell (Agent Carter, Captain America) and Eddie Cahill (CSI:NY).
Tuesday night starts with new episodes of The Flash at 8 p.m. That leads into new drama relationship drama This is Us at 9 p.m., starring Mandy Moore and Milo Ventimiglia. Closing the night is the return of Marvel Agents of S.H.I.E.L.D., which moves with its U.S. simulcast from 9 p.m. to 10 p.m. this fall.
Also moving this season is Blindspot, which had its debut last fall on Monday nights at 9 p.m. and shifts with its U.S. simulcast to Wednesday nights at 8 p.m. It leads into new episodes of Criminal Minds at 9 p.m., which is followed by new Kiefer Sutherland drama Designated Survivor at 10 p.m. The new pickup was a hot commodity at the L.A. Screenings, with other broadcasters, including Rogers Media, vying for the show.
Comedy makes its first primetime appearance on Thursday night, with perennial hit The Big Bang Theory's 10th season leading the schedule, followed by new episodes of The Goldbergs at 8:30 p.m. New medical and legal drama Notorious, starring Piper Perabo (Covert Affairs) is next at 9 p.m. A new season of Shonda Rhimes' How to Get Away with Murder follows at 10 p.m.
Friday begins with returning drama Grimm at 8 p.m., leading into a reboot of psychological thriller The Exorcist starring Geena Davis at 9 p.m. Police procedural Blue Bloods follows with new episodes in simulcast at 10 p.m.
Sticking with the typical Saturday strategy against Hockey Night in Canada on City and CBC, the night is largely populated with comedy repeats on CTV. One new comedy is in the mix, with American Housewife at 8:30 p.m. The self-described not-so-perfect family comedy stars Katie Otto (Mike & Molly) as an unapologetic and confident mother of three.
Sunday nights are stable and all in simulcast, with Once upon a Time at 8 p.m., Secrets and Lies at 9 p.m. and Quantico at 10 p.m.
Pickups for midseason include new acquisition dramas Training Day and Time After Time, two original six-part series, Cardinal and The Disappearance, four-part dramedy Russell Peters is the Indian Detective and new seasons of Saving Hope and MasterChef Canada.
CTV Two's schedule remains largely stable for the new season, but did pick-up a couple shows from CTV on Wednesday night. That includes new episodes of Arrow at 8 p.m. and the sophomore season of medical drama Code Black at 10 p.m.