Defining the new Bravo
Tracey Pearce, Bell Media's VP of programming, specialty and pay, on how the company is sharpening the channel's focus.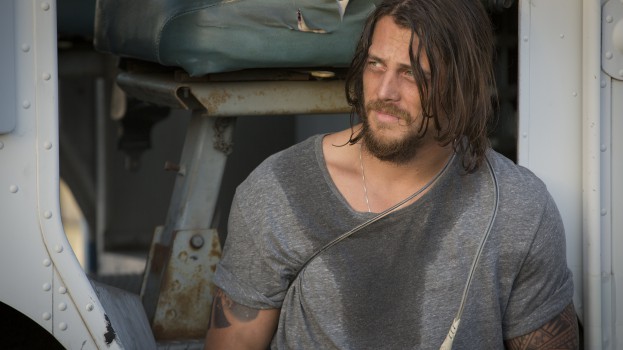 The clock is ticking, with the alarm set to go off in December this year when all broadcasters will have to roll out an individual price for their channels.
While bundles and packages will continue to be on offer, viewers will also have the option to pick and pay for individual channels.
Which means, says Tracey Pearce, VP, programming, specialty and pay at Bell Media, the time to deepen loyal channel followings is now. "People need to have a reason to subscribe, to say, 'I need that channel because I love the programming and I can only get it there,'" she told MiC ahead of Bell Media's upfront Wednesday.
This gives all Canadian broadcasters a finite window of opportunity to sharpen the focus and brands for their specialty channels.
Bravo is one channel that has had a major internal focus for shaping a more distinct personality, Pearce says, with the team settling on a working theme of making Bravo a "gourmet popcorn" destination for viewers.
As Bravo's U.S. counterparts like TNT and USA have developed a darker and edgier personality through the series of shows they have on offer, Bell Media has chosen to go in the opposite direction, going for lighter viewing options. 

The sweet spot for Bravo, Pearce said, is more lean-back programming than lean-forward programming and has built its 2016/2017 slate accordingly.
"I'm sure you have that experience when you get home at the end of the day and you have your PVR or HBO on Demand and you feel like you're not up for that [edgy programming] tonight," she notes. "Bravo is that channel that you turn to when you think I don't want total potato chips for the brain but I want something I can kind of lean-back, have a glass of wine and enjoy."
She pointed to Suits as a good example. When Bell Media went to the L.A. Screenings, the programming team already knew that they were looking for lighter fare than what's showing on TNT and USA, channels she views as Bravo counterparts.
The channel's earlier focus on the arts has been deliberately shifted over the years. "We need to to explain now what it is rather that what it isn't. And what it is, is a female-skewing channel and it occupies that co-viewing sweet spot. It's a channel that men and women are comfortable watching together."
The channel's demo focus has also broadened with shows aimed at different age groups. Animal Kingdom (pictured), for instance, is aimed at older audiences, while some of its new acquisitions are aimed at younger women, like new acquisition Famous In Love, which stars Bella Thorne. 
"We're trying to make it a bigger tent," said Pearce. "We don't want to abandon our Bravo viewer but we are trying to make [the channel] a bit broader."