OMNI aims to bring back regional news with new channel
Rogers Media has applied for a new channel that would restore local, ethnic news programming it cut last year.
OMNI Television has filed a request with the CRTC to establish a new channel, OMNI Regional.

Under the application, OMNI is proposing a nationwide channel with four regional feeds (Pacific, Prairies, and East and ICI Quebec) with the request that the channel be included in all basic TV packages.
The channel would see the return of daily newscasts in Italian, Mandarin, Cantonese and Punjabi. Last May, Rogers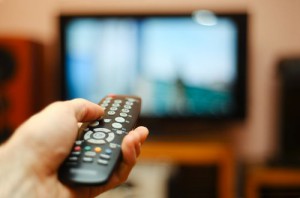 Media cut nationally broadcast OMNI News in those languages at the multicultural channel, as well as "V-Mix" and "Bollywood Boulevard," two English-language shows targeting South Asian audiences, due to dropping advertising revenues at the channel. Those cuts resulted in the loss of 90 jobs at Rogers Media.
With OMNI targeting a niche piece of the ad spend pie, and other national ethnic stations already available in the market, industry sources say the potential new OMNI channel won't make a splash in the buying pool. Given that there are already local reps available to buy regional ads through on OMNI, different feeds aren't expected to add value to the existing offering.
But Rogers Media says the business model is not built on a reliance on advertising dollars alone. The proposal is financially viable because OMNI Regional would carry a subscription fee, whereby TV providers would have to pay OMNI a wholesale fee of 12 cents for each TV subscriber, Colette Watson, president, cable public affairs channel/VP, television and operations at Rogers Media told Playback Daily.
"With the subscription fee, there will be a more secure source of revenue allowing us to position OMNI on a sustainable financial footing for at least the next five years," said Watson. Under the current model, OMNI's revenues are purely ad-based.
Pending the relevant regulatory approval, Watson said OMNI Regional could potentially be operational by September 2017. Under the terms of the proposal, OMNI's local stations in Toronto, Edmonton, Calgary, and Vancouver would continue to operate in their current, free-to-air capacity.
Also under the proposal, OMNI said the new regional channel would consist of 80% ethnic programming (which is a 20% increase upon OMNI's current mandate), as well as contributing 40% of the channel's annual revenues to producing Canadian programming.
The Rogers-owned channel will also produce a cultural affairs series in Alberta, which will be broadcast nationally. The series would be created to showcase the contributions from Canada's regional communities. Watson said one hypothetical example of the type of programming the series would create would be a 12-part documentary series on ethnic influences on Canadian fashion.
Image: Shutterstock