CRTC sets-up local news fund
Vertically integrated companies must keep all stations open in order to use the money.
The CRTC has announced a new approach and programming regulations to support local television. Beginning in September 2017, the federal regulator will make up to $90 million available each year to fund the production of local news programming.
That money comes following a hearing to investigate the landscape of the Canadian local news business earlier this year, with companies from across the country weighing-in on the current state of the industry.
Today's announcement from the regulator will see a rebalancing of resources that will make up to $67 million available for local news production on an annual basis for large companies like BCE, Rogers and Shaw. Those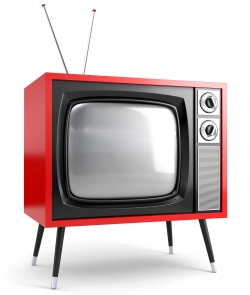 companies will need to divide that money between community stations and local news programming. In order to use the money on local news production rather than community channels though, the companies must keep all of their local TV stations on air.
Local TV stations have been losing money steadily for years, with revenues dropping by 7.2% in 2014.

Industry sources say the new funding model is too little, too late, with the funding likely not large enough to keep some of the smaller players afloat, and incentives for larger players not big enough to keep local TV stations open.
Jean-Pierre Blais, CEO and chairman of the CRTC stated in a press release the rebalancing was necessary to ensure the resources already in the system are maintained. Blais also stated that the new regulations also give large private broadcasters more flexibility that they should not take lightly.
"Holding a broadcasting licence is a privilege, and in exchange of that privilege broadcasters have public service obligations, especially with respect to local news and information."

The CRTC has also announced that it is replacing the Small Market Local Production Fund (SMLPF) with the Independent Local News Fund (ILNF), which will give independent stations access to about $23 million annually to produce local news programming. The funding will come from eligible broadcasters contributing 0.3% of their previous year's broadcast revenues to the fund. (In the current model, direct to home BDUs contribute 4% of gross broadcast revenue to the CMF and 1% of those revenues to the CIPF, of which 0.4% goes to the SMLPF. The new ILNF will provide direct support for the creation of local news and community programming.)
The funding is, however, earmarked for independent operators in specific communities, which are Victoria, Prince George, Kamloops, Medicine Hat, Lloydminster, Thunder Bay, Hamilton, Rouyn-Noranda, Val d'Or, Gatineau, Montreal, Trois-Rivières, Sherbrooke, Québec, Saguenay, Rivière-du-Loup, Carleton and St-John's.
It will also include companies that weren't eligible for the previous SMLPF, including Channel Zero's CHCH in Hamilton, RNC stations CHOT-DT and CFGS-DT in Gatineau and Groupe V stations in Quebec.
Two-thirds of ILNF funds will be distributed in proportion to each eligible station's share of total spend on local news and information over the past three years; and one-third will be distributed in proportion to the total number of hours of locally reflective news and information broadcast on each station over the past three years. No station or group of stations operated by the same licensee in one market will receive more than 10% of funding in any given year.
According to a release on the new funding, the CRTC wasn't persuaded during this year's hearing that the current model should be changed, noting digital media doesn't yet have the funding or expertise to replace local news.
English-language stations will be required to broadcast at least seven hours of locally relevant programming per week in non-metropolitan markets and 14 hours per week in metropolitan markets (Toronto, Montreal, Vancouver, Edmonton and Calgary).
French-language stations will be assessed on a case-by-case basis, with a benchmark of five hours of local programming a week.
All licensees will be required to broadcast a minimum level of local news and allocate a percentage of their previous year's revenue to that programming. Those exhibition and spend levels will be determined at the license renewal hearings, which begin this November.