Fairfax acquires majority stake in Rouge Media
The OOH company's president and CEO on what the investment will mean for his team.
Toronto-based investment company Fairfax Financial has acquired a majority stake in OOH company Rouge Media.
Martin Poitras, president and CEO, Rouge Media, told MiC that he has been approached by interested investors ranging from other media companies to private and public funds over the company's 13-year history. Until now, however, none of them had been considered a good fit for Rouge Media.
Poitras and the current management team will continue to manage the strategic direction and daily operation of the company as part of the deal.
Though the details of the financial deal are confidential, Poitras said the investment from Fairfax gives Rouge Media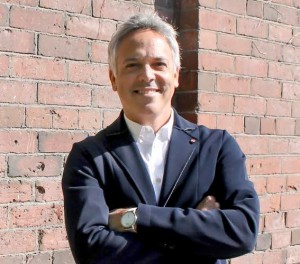 the ability to scale, a luxury that hasn't always been possible in the past for the single-owner company.
"With every strategic move we had to make decisions with limited resources," he said. "To have large investors has been something I have always been curious about. But we wanted to find an investor that wasn't just about getting quick money."
Growth has been a key strategy for Poitras. Earlier this month, the company acquired On Campus Media in the U.S. That deal gives Rouge access to faces in over 450 U.S. colleges, expanding the company's presence to 16 markets since launching in the country in 2011.
The deal injects enough capital for Rouge Media to install over 5,000 digital charging stations in the locations it has signs. It also allows the company to hire additional staff in all its markets, with an initial focus on New York. Poitras said future plans include dedicating resources to international expansion and additional North American acquisitions.
Rouge Media has OOH faces in nail and hair salons, bars and post-secondary institutions in Canada, as well as colleges and beauty salons in the U.S.