Hot bot: Why Massively is going big on automated tech
The Toronto-based platform is tapping into the growing interest in automated engagement.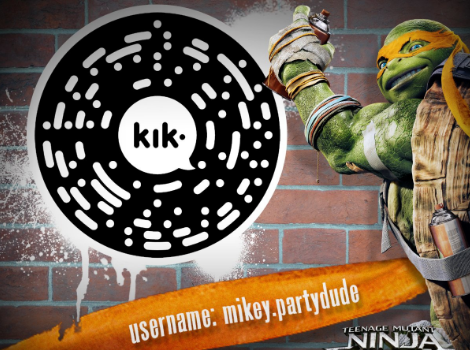 At the F8 developer conference in April this year, Facebook announced its messenger service was open for brands' bot business. And, as a testimony to the pace of movement today, the first open platform for developing customizable AI specialists has launched.
Toronto-based tech startup Massively has launched an online platform that will allow businesses to build (and tailor) their own bot, in the hope that marketers are ready to adopt chat bots at scale.
Using its platform, businesses (and agencies) can jump onto the platform and create a bot to interact with their customers. A chat bot is typically an automated "individual" created with the purpose of responding to consumer questions or request for information on demand.
The interest in using bots as a point of connection between a brand and its consumers has been growing as advertising dollars, consumption patterns and user behaviour come together in an increasingly digital-first world. Most recently Toronto-based sports app TheScore launched a bot to share score highlights and updates based on app-users stated preferences.
Massively has also worked with Toronto-based DHX Media for several executions. In December last year, the media company's kids programming for Family Channel's F2N programming block worked with Massively on a chat-based promotion on Kik's messaging app to build interest in the then-upcoming premiere of Degrassi: Next Class.
Massively has also just developed a bot-fuelled campaign for Paramount Pictures' release of the latest Teenage Mutant Ninja Turtles series in which the much-loved orange-bandanna wearing Michael Angelo's bot version (Mikey.Partydude, if you will) chats up a storm with TMNT fans.
Massively has been developing AR experiences for clients since late 2014 when it began launching bots into the messaging world. Russell Ward, the tech co's president, tells MiC about 20 to 30 developers, agencies and content creators were working in beta mode to get the platform to its current market-facing state.
The platform aims to draw the attention of media and digital agencies, with the goal of giving them the ability to easily add onto their media plan with a bot solution. "We feel the time is right for them. They haven't missed the opportunity (Facebook's 900 million-strong population is only now able to bot). We're trying to educate agencies to be a resource to them, so they can take this to their clients and able to deliver on it for them," says Ward.
The challenge between the industrial version and the one released into the market was " the right balance between ease-of-use and functionality. We needed something that content people, social media people, marketing people could use but that had the advanced functionality to do really interesting and powerful things."
That "interesting and powerful" stuff has been tried and tested with a number of different content platforms and brands. Take, for instance, an execution Massively did for  the NFL's Indiana Colts. Last summer and fall, Massively developed an Indiana Colts bot named Cody, which took Indiana Colts' fans through a series of challenges by posing a number of Colts' trivia aimed at judging their fan creds. Those who passed the bot's fan litmus test were then inducted into the Colts Nation, an elite group of super fans. The execution helped the NFL team to build up an identifiable fan base.
Most of the executions that Massively has developed have been executed through its managed services division and have been primarily in partnership with Kik. Users can find the bots through two primary methods on Kik: through its own bot shop or through Kik Points, a platform through which clients offer users a chance to earn Kik points through advertising activity like chatting with a bot. There are also promoted chats and Kik Codes, a QR-code based discovery system that enables users to scan content (or tweet a code) to open up a conversation with a bot.
With Facebook Messenger now open for business, Massively has a number of demo bots in play with clients that, Ward says, he can't yet reveal.
The new open-source bot development platform configures differences in different platforms like Kik and Facebook Messenger, adapting the bot to suit the native environment of the chat. For instance Kik is more rich-media friendly than Facebook is for bots so Massively's system automatically converts GIFs into still images. In addition to those two platforms bots can also be placed into Skype and Telegram's messaging platforms.
Massively's AI-development service is free but the company also offers Massively Managed Services, a service that helps clients develop a specific customized execution for campaigns.