Nissan gets back in the water
The car co is aligning its sponsorship more closely with its Nissan Rogue, turning the back of the vehicle into an actual shark tank.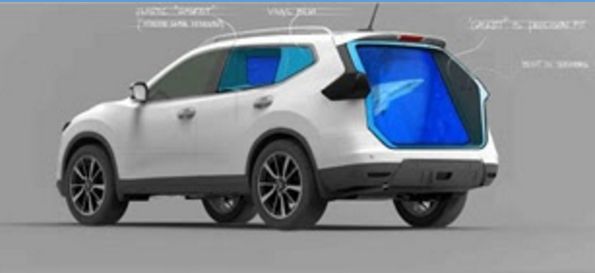 A sure sign of the start of summer is the return of Shark Week on Discovery.
Nissan is back for a third consecutive year as the lead partner of the programming in Canada, this year turning one of its vehicles into an actual shark tank.
Media for the partnership is from OMD, with JP/TBWA and Bell Media's internal team handling creative. All Nissan spots during Shark Week promote the Nissan Rogue, said Kevin Paterson, group director of strategy, OMD.
This year's sponsorship signals a slight shift in strategy, Paterson said though all years of the campaign have included original content around Shark Week, such as the fake shark stunt of 2014, this year's activations are more closely tied to the Nissan Rogue.
To that end, Nissan has placed one of the vehicles outside of Ripley's Aquarium of Canada in Toronto from June 26 to July 3. The car has been turned into an actual shark tank, a process that Cosimo Prochilo, group manager, specialty brand partnerships, Bell Media, said took between 300 and 400 hours and 4,000 pounds of water.

A five-part micro-series documenting the transformation will air during Shark Week's primetime programming, as well as on Discovery's Facebook and YouTube pages and Nissan.ca.
Nissan's broadcast of Shark Week is one of the car co's key broadcast partnerships of the year, said Paterson. It also sponsors the CFL and Quebec's Le Banquier.