LinkedIn dives into programmatic buying
The business-focused social-networking platform has introduced a tool to enable automated buying for display ads.
Do in Rome as the Romans do. Or something like that.
In keeping with the shifting digital display ad spend in Canada (58% of a $1 billion expected to be bought programmatically, according to eMarketer), LinkedIn has launched a programmatic buying tool.
"Programmatic Buying" will allow marketers to access LinkedIn Display Ads and target specific people on its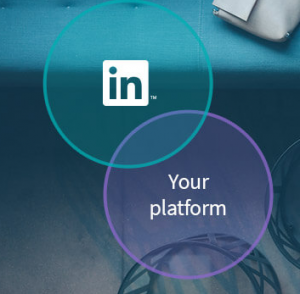 network of 433 million people globally, 12 million of which are in Canada.
"We know that as a data-driven marketer you need more efficient ways to reach the right people," Russell Glass, head of products, LinkedIn Marketing Solutions, wrote in a blog announcing the product. "You want programs that meet, or better yet, beat specific performance metrics."
Display ads made up only 10% of LinkedIn's advertising revenue in the first quarter of 2016, and the company has been gradually moving away from display to focus more on native advertising on its platform. However, programmatic buying allows the company to focus more on that segment and give advertisers a more efficient (and cheaper) way to access display ads through real-time bidding.
LinkedIn's marketing arm has two other targeted tools in its suite of products. It also has Sponsored Content and Sponsored InMail, the former that appears on site and the latter within its messaging system. 
Earlier this month Microsoft announced that it had picked up LinkedIn for $26.2 billion. The acquisition is expected to strengthen Microsoft's access to data and ability to target, as well as expand its reach to people in its business-focused network.