Brunico Communications acquires Achilles Media
Media in Canada's parent co has acquired the assets of Toronto-based Achilles, including operating rights to the Banff World Media Festival, the Digi Awards and nextMedia. (Brunico president and CEO Russell Goldstein pictured.)
Brunico Communications, the business-to-business publishing and events company behind such brands as strategy, Realscreen, Kidscreen and Playback has acquired the assets of Toronto-based Achilles Media, including the operating rights to the Banff World Media Festival.
Brunico is also the parent company for Media in Canada.
Besides Banff, Achilles produces a variety of other events and conferences for the entertainment industry, including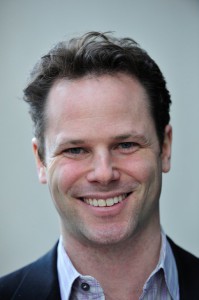 nextMedia, the Digi Awards, and the Canadian Innovation Exchange (CIX), a showcase and networking conference for early-stage tech companies seeking capital.
The announcement marks the Toronto-based communications and events company's strategic growth in the events space. "At Brunico we have been looking to grow our platform for some time and we've been searching for opportunities to do that," said Russell Goldstein (pictured, right), president and CEO of Brunico Communications. "Achilles seems to be a perfect fit for our business."
In addition to its B2B publishing portfolio, Brunico produces such global conferences and markets including Realscreen Summit, Realscreen West, the Kidscreen Summit, Stream, and Scripted, among others. The company produces events across North America, Europe and Asia. Its awards arm includes strategy magazine and awards shows AToMiC and strategy Agency of the Year, and it operates the Cassies awards as well. 
Under the terms of the deal, staff from Achilles Media will gradually be integrated into Brunico's Adelaide Street offices. The acquired company has a staff of approximately 20 people.
"We look forward to welcoming the Achilles team to Brunico and, in particular, have long admired the iconic Banff Festival," Goldstein stated in release. "Achilles has done a remarkable job building some of the most respected events in the industry, and it is with great privilege that we have the opportunity to be a part of growing this success story in the years to come."
Goldstein told MiC that Brunico, which has been a long-time partner, had been closely watching the Banff Festival and "when the opportunity came to do the deal, we jumped at it. There is a lot of synergy between our portfolios and we feel we can capitalize on that."
The decision to grow Brunico's events arm does not negatively impact the company's publishing titles. "The publishing business is core to Brunico's DNA and regardless of the makeup of the products that fall under our brand; our company is committed to informing and connecting our industries through its publications."
"Brunico is the natural partner to help Achilles realize the full potential of its event portfolio while staying true to the needs of the communities they serve," added Robert Montgomery, CEO, Achilles Media. "We believe our clients and stakeholders are in excellent hands for the future."