Turning mobile ads into one big game
Created by former execs from Just for Laughs and Campbell's, Play the Future gets users interacting with brands for real-life prizes.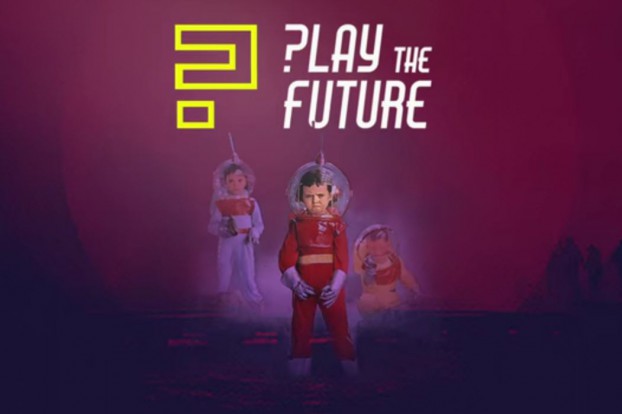 "If it can be measured then it can be played." That's Play the Future CEO Andy Nulman's theory about what can be included in his mobile game that asks users to predict the future in areas ranging from sports and entertainment to news.
The app was created by former media company and brand executives; Nulman worked as president at Just for Laughs and Phil Donne was president Campbell's Soup Canada, along with Parisa Foster and Rory Olson. It pits users against one-another by asking them a series of nine questions about the future each day, such as: how many social media mentions per hour will recently traded NBA superstar Kevin Durant have at 11 a.m. tomorrow? Or how many mentions will the Kardashians have on the front page of E! today? But unlike other trivia-based games users can't cheat because the answers haven't happened yet.
The free app is funded primarily through advertising, but not in the traditional banner or interstitial ad sense. Three of the nine questions on the app each day are branded. Today's branded questions include Natrel, Via Rail and Me to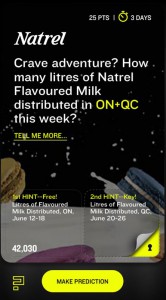 We.
Brands also supply prizes for users that correctly predict the future, with over $50,000 in prizing awarded to users since the app went live earlier this year.
Andy Nulman, CEO, Play the Future, said the model for the app is to create something where the ads are "subtly blatant."
The idea for the app has been brewing with Nulman for years. He took a step towards launching it two years ago following a conversation with Donne about issues he was having at the time with click farms and false likes on the social media pages for Campbell's Soup. They agreed that the app idea would be a hit with brands looking to counteract those issues, as well as counteracting the growing number of ad blockers in market.
"We look at it as turning brands into games that they want to play," said Nulman. "People are playing the brands and don't realize they are playing the ad."
Play the Future was part of the accelerate program for early stage startups at C2 Montreal, and will also be gamifying the events of next week's Startup Fest in Montreal, said Nulman.
Since the app launched in January it has been played by 15,000 people within Canada, with 89% of the users between the ages of 18 and 44. On average, users come to the app for 3.2 sessions a day and make 5.2 predictions a day.
Nulman said the goal for the app is to have 100,000 Canadians on it by the end of the year, and to also launch it in the U.S. and abroad.