TorStar's David Holland announces retirement
The publishing company is taking the opportunity to cut costs at the highest level following the back-to-back departure of two of his top-level execs.
The Toronto Star  has embarked on the search for a new leader (and to cut costs), following an announcement that its current president and CEO David Holland is retiring. 
Holland's departure comes just a few months after John Cruickshank, the Star's publisher for the past seven years, announced his decision to leave, vacating the publisher's chair on May 4.
In the two months following Cruickshank's departure, Holland had added a third title to his position, that of acting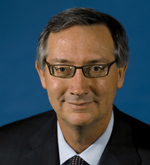 publisher.
With his departure, the company has announced that it will no longer fill two separate positions. Instead, Bob Hepburn, director, community relations and communications at the Toronto Star and the Star Media Group, confirmed that the company has retained an outside search company to help it find a single exec to take over the roles of publisher, president and CEO.
According to the TorStar's annual executive salary and bonus filings, Holland's overall compensation in 2015 (which includes base salary, bonus, share and option-based awards, as well as pension value) amounted to $2.5 million. Cruickshank's overall compensation amounted to $961,643.
The decision to create a singular position points to the objective of slimming down costs at the struggling newspaper group. In its annual report for 2015, which covered the period up to Dec. 31, 2014, salaries and benefits were down $16.8 million largely due to a $21.5 million reduction in costs on account of restructuring. The company continues to experience quarterly losses, posting a net loss of $53.5 million or $0.66 per share for the first quarter of 2016.
While some of those losses were attributable to increased digital investments, print advertising revenues continue to decline, alongside a 4.6% dip in its distribution businesses and restructuring costs. In addition, the company saw a 3% decrease in subscriber revenue.
Holland has been with the TorStar group since 1986, charting a 30-year career that saw him taking over as president and CEO seven years ago. Both Cruickshank and Holland have overseen the company's digital transition, in particular the launch of the Star Touch, the newspapers' tablet edition, which is modeled on that of LaPresse+.  
Holland will continue in the role of acting publisher until a successor has been announced. Hepburn said the company hoped to make that decision by early fall.