The Home Depot buys the top: Media Monitors
The retailer purchased the most advertising in Toronto for the week of July 4 to 10.
The Home Depot was again the top radio ad buyer in Toronto, purchasing the most ads for the week of July 4 to 10, according to the latest Media Monitors report.
Entering the list at #2 was Mitsubishi Motors, followed by Sleep Country Canada, which jumped from #11 to #3. Ford Lincoln made the biggest jump up the list for the week, moving from #38 to #4, while Spence Diamonds jumped from #10 to #5, rounding out the top of the list.
In Montreal Just for Laughs moved up one spot to land at #1. Sleep Country Canada also increased its buy in Quebec, leaping from #38 to #2.
Accent Insurance Solutions moved up from #5 to #3, and Brault & Marineau followed, jumping from #8 to #4.
HBO entered the list at #5, rounding out the top five buyers in Montreal for the week.
Toronto:
By brand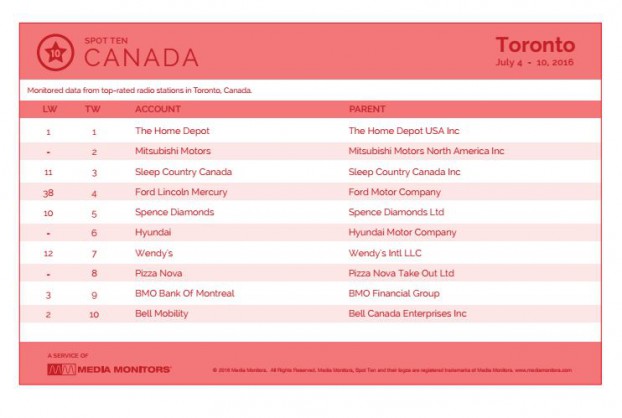 By category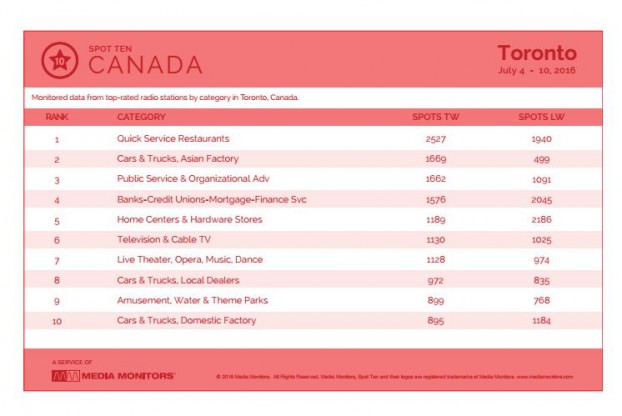 Montreal:
By brand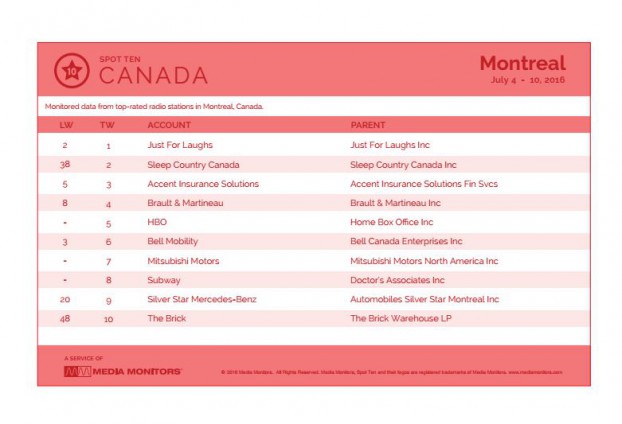 By category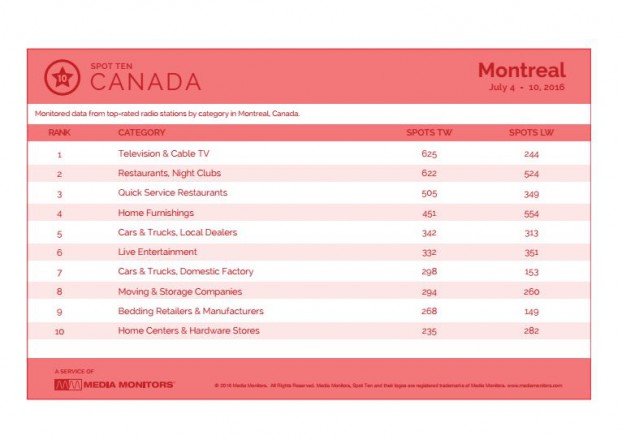 Image: Shutterstock