Blue Jays post record-breaking first half
Ratings are up 51% for the team to date this season on Sportsnet.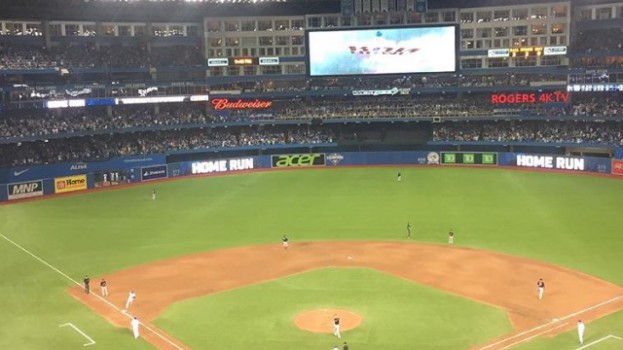 The Toronto Blue Jays slid into this week's 2016 MLB All-Star break with the highest ratings for the team's first half of a season since 1992.
According to Numeris numbers from Rogers Media, the Blue Jays' first 81 games of the season had an average audience of 825,000 viewers on Sportsnet. That's up 51% over the same period last year, when the average audience sat at 545,000.
So far this season 30 games have been watched by more than one million viewers, compared with two at the same time last year. A rematch of last year's ALCS series brought the most viewers to date this season, with an average audience of 1.2 million viewers tuning in to see the Jays take on the Kansas City Royals.
More listeners are tuning in to Jays coverage this year than last as well, with coverage of the first 77 games of the season on Sportsnet 590 The Fan in the Toronto CTRL market up 86% for adults 25 to 54, and 32% for men 25 to 54 against the same period last year.
The success of the Blue Jays propelled Sportsnet to a 5.9 audience share and average audience of 216,000 overall for the month of June, with a year-over-year increase of 29%.