Mitsubishi Motors buys the week: MM
The automaker bought the most amount of radio ads for the week of July 11 to 17 in Toronto.
Mitsubishi Motors moved up one place to be the top radio ad buyer in Toronto, purchasing the most ads for the week of July 11 to 17, according to the latest Media Monitors report.
Entering the list at #2 was Pizza Pizza, the only non-automotive brand on the top-five list. It was Ford Lincoln, the Nissan Dealer Association, which entered the list at #4 and Chrysler-Dodge, which jumped up from #40 to take the #5 spot, rounding out the list for the week.
In Montreal Just for Laughs maintained its top spot. The rest of the top five list was dominated by automotive brands. Subaru leapt up the list from #78 to #2; Honda Dealer Association entered the list at #3; Ford Lincoln moved up from #14 to 4; and GM entered the list at #5, rounding out the top five buyers in Montreal for the week.
Toronto:
By brand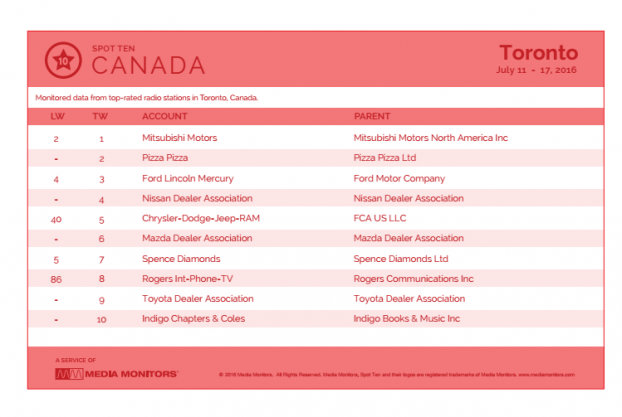 By category: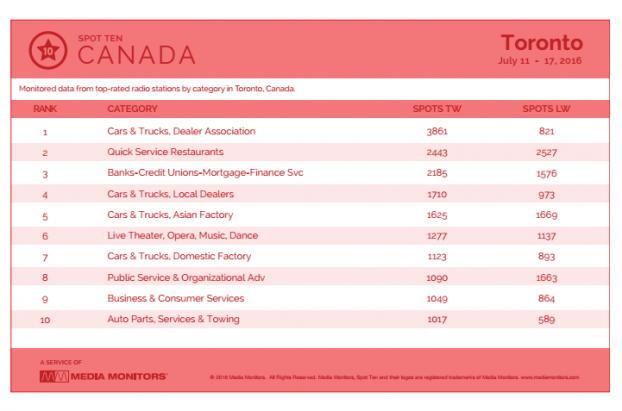 Montreal
By brand: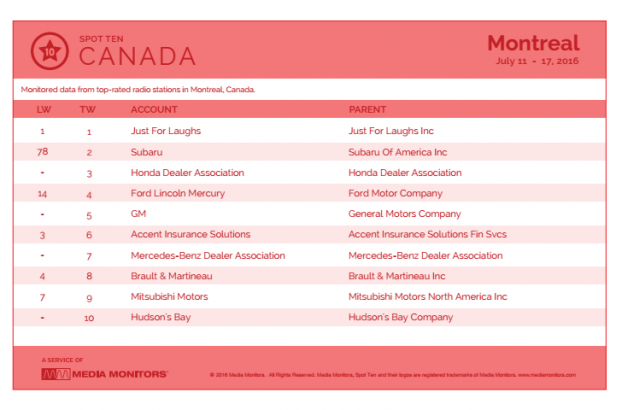 By category: