Baroness von Sketch, Still Standing renewed at CBC
The two series will return for new seasons in 2017. (Baroness pictured.)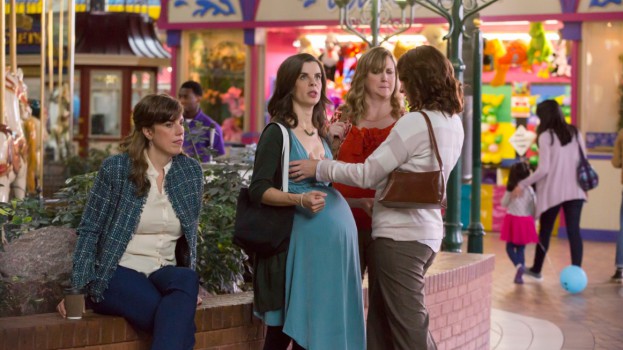 CBC has renewed comedies Baroness von Sketch Show and Still Standing for new seasons, with new episodes set to bow next year.
The 30-minute series, both produced by Frantic Films in association with CBC, have been renewed for second and third seasons, respectively.
After a six-episode first season, Baroness von Sketch Show will return with seven episodes for its followup season. The all-female, single-camera sketch comedy premiered on CBC last month and the season finale aired Tuesday, July 19 at 9:30 p.m..
Baroness von Sketch Show is currently tracking an average audience of 271,000 (2+) for the first five episodes of the season, according to Numeris data shared by CBC. This figure does not account for the show's series finale. Meanwhile, the second season of Still Standing, which has so far aired five episodes, is tracking an average audience of 492,000 (2+). The second season is also tracking 15% higher than last season's average audience of 429,000 (2+). 

Baroness von Sketch Show was created by Carolyn Taylor (This Hour Has 22 Minutes), Meredith MacNeill (This Hour has 22 Minutes, Book of Negroes), Aurora Browne (The Ron James Show) and Jennifer Whalen (The Ron James Show), who all star in and executive produce the show. Frantic Films CEO Jamie Brown also exec produces series. Production on new episodes is scheduled to begin this fall.
Still Standing has again been ordered for 13 episodes, with production currently underway on the show's third season. The series, which follows comedian Jonny Harris as he travels across the country to explore small towns, won 2016 Canadian Screen Award for Best Writing in a Factual Program or Series.