Trekking toward pick-and-pay
Behind Bell Media's big Star Trek win and why high-profile deals and international relationships matter more than ever in TV today.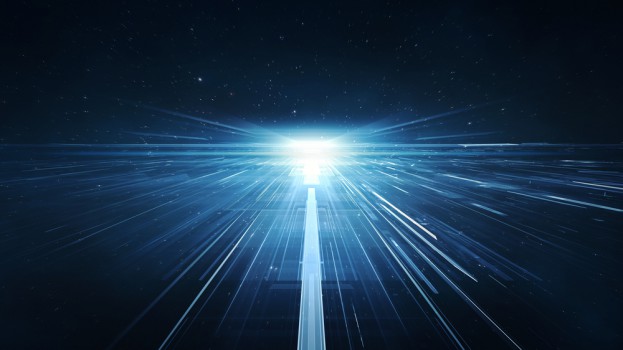 Big wins have always mattered in TV.
The ratings scoreboard is always ticking, pitting show against show, night against night and broadcaster against broadcaster. And as pick-and-pay sets to land on Canadians' cable bills this winter, the competition is set to get even fiercer as channels fight to achieve must-have status with viewers.
That's why Bell Media's announcement Monday that it had not only won the exclusive rights to air the new Star Trek series in Canada, but that it will be the only global player to feature it on linear TV past its first episode, was more significant than ever.
The Toronto-shot series will debut in January 2017 on CTV in Canada and CBS in the U.S., following which it will move to Space (in English) and Z (in French) in Canada and CBS' All-Access OTT offering in the U.S. Netflix has exclusive rights to carry the series internationally in the same first window. Additionally, in Canada, it will be available on CraveTV in a second window.
Speaking with Playback on how the deal came together, Tracey Pearce, SVP, pay and specialty at Bell Media, joked that "you can't have a channel called Space and not go after the Star Trek franchise" but noted that the franchise has been a winner on the channel for many years. The programming collection is also one of CraveTV's highest performers, added Mike Cosentino, SVP, programming, CTV and CraveTV.
So when CBS told the broadcaster it was rebooting the series, Cosentino and Pearce arranged to meet with showrunner Bryan Fuller – who, as an exec producer on both Toronto-shot Hannibal and American Gods, is practically a Canadian citizen these days – to discuss his vision for it. After Fuller wowed them, the team set out to wow CBS.
"The first test from our perspective, was to make sure that we were perceived by CBS as a real player for the Star Trek franchise in Canada and at the same time, how best to make the most of that opportunity," says Pearce, her comments underscoring the rabid competitiveness that has overtaken content negotiations in recent years.
As the rise of the "golden age of TV" collides with the influx of new players in the market – chief among them deep-pocketed Netflix – everyone wants the next big thing. And these days, there are more everyones than ever.
But Pearce points out that this is not Bell Media's first rodeo with Netflix in the mix, and that more goes into these negotiations than just who can spend the most money. "The more times we go to bat and score the home run, the more we are perceived by our program suppliers and our partners as an equal and a vibrant competitor to Netflix, as well as a vibrant competitor in our market," she says. "For CBS, we obviously have a Showtime relationship with them. We've worked incredibly closely with them and I think – I hope – they've been thrilled with what we have done with the Showtime content."
Space has slowly but surely stacked up the wins in the past few years, as Bell Media funneled both original-content investment into the channel and flagship acquisitions like Doctor Who. The Cancon investments first started paying off with prestige projects like critical and awards darling Orphan Black and more recent ratings winners like Killjoys and Dark Matter, while proven performers like Doctor Who help attract a wide swath of viewers who hopefully stick around for more.
"At the risk of stating the obvious, I'll say it: you need to have exclusive content that people can only get on that channel," says Pearce. "We're really excited about the channel and we just feel that the addition of [the new] Star Trek has really solidified the status of Space, which has been climbing up the rankings as a must-have."
Critically, she points out, Star Trek has an equally important role to play in attracting advertisers to Space's galaxy, as well as subscribers to both the channel and to CraveTV.
Space will be, interestingly, the only linear channel in the world where advertisers can buy a traditional 30-second ad to run alongside the series. Elsewhere, it will be digital (CBS All Access) or ad-free (Netflix).
"This is inside the TV ecosystem – advertisers are going to be able to reach those mass audiences through Star Trek," says Pearce, the excitement evident in her voice. "It is an opportunity for Space to go to the next level with our advertising."