ICYMI: Your Morning's premiere date, FB Messenger's milestone moment
In case you missed it: Your Morning gets a premiere date, Facebook Messenger hits a new record and Ford has expanded its Edmonton Oilers partnership.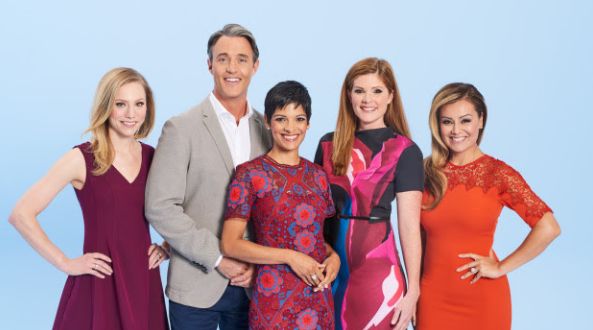 Your Morning gets a premiere date
The replacement for Canada AM has a premiere date: Your Morning will begin airing on CTV and CTV News on Monday Aug. 22. The show will be broadcast weekdays from 6 to 9 a.m. live from Bell Media's Queen St. West campus in Toronto. The announcement of the premiere was released alongside the first group shot of the show's hosts (pictured above).
Facebook Messenger marks a milestone
One billion people are now using Facebook Messenger each month, according to new numbers from the social media company. That milestone makes it the second most popular iOS app of all time, sliding in behind Facebook. More than one billion messages are sent between people and businesses each month on the app, a number that's doubled in the past year. Since Messenger launched, over 18,000 bots have gone live on the app, with over 23,000 developers signing up for Wit.ai's Bot Engine.
Unilever acquires Dollar Shave Club
Unilever has expanded its male portfolio, acquiring grooming and lifestyle company Dollar Shave Club. While the exact details of the acquisition haven't been released, media reports from Bloomberg and Fortune have valued the deal at $1 billion U.S. Unilever's North American media business is handled by Mindshare.
Ford Canada expands Edmonton Oilers deal
This week Ford Canada announced an extended and expanded deal with the Edmonton Oilers. The car company has been the official automotive partner of the Edmonton Oilers for 15 years. Its new deal will be expanded to include renaming part of the arena where the team plays from the Wintergarden at Rogers Place to Ford Hall. The renamed space is a 25,000 square-foot grand atrium entrance, which will serve as a gathering place prior to and during events, as well as a venue to host standalone events.
Ottawa station to change its tune
Ottawa's blues and rock station 101.9 DAWG FM (CIDG-FM) was given the green light to change its tune this week by the CRTC, along with a renewal of its licence.
Kiip raises Series C funding
Canadian-founded and San Francisco-based, Kiip, the advertising platform that targets rewards at mobile users, has raised $12 million in Series C funding. The funding round was led by North Atlantic Capital, and new investors include US Cellular and North Atlantic. The existing investors are Relay Ventures, HWVP, Verizon Ventures and True Ventures.