Parking a new couponing strategy in Liberty Village
The Toronto Parking Authority is building up its digital strategy with a geo-location feature that connects local shops with consumers.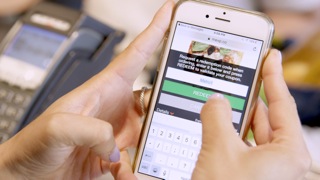 Toronto's Liberty Village is the site of a bizarre marriage, one between government reform and retail couponing.
One of the city's metropolitan bodies, the Toronto Parking Authority, is taking advantage of new opportunities soon after its network of parking lots has gone digital, connecting spots with an in-app online payment system.
Now the authority is adding on an extra layer. Two of its parking lots in Liberty Village in Toronto – Lot 181 on King Street West and Lot 224 on Hanna Avenue – are part of a pilot project that links local shops with visitors who slot their vehicles into a spot on either lot.
Once a customer parks the car and pays for the spot, he or she receives a mobile coupon for a local business that has bought into the pilot program.  
The pilot project, the technology for which has been developed by MobileXCo, targets adopters of the Green P Mobile Pay app, giving them access to coupons and offers from restaurants, shops and other retailers around them.
Peter Pinfold co-founder at MobilexCo, told MiC the program will run through September, gauging customer interest in offers from local shops. 
The current program uses the app's geo-location features to identify a consumer's actual location and present them with an offer from a store that is nearest them. Pinfold says Mobile XCo integrated its solution directly into the Green P app.
Lorne Persiko, president Toronto Parking Authority, stated in a press release that the project was aimed at improving the customer experience using its facilities whilst also supporting local businesses and helping them connect with new customers, a part of TPA's support for local Business Improvement Areas.
A future version of the solution will include consumer preferences that would ensure users only get relevant coupons. The app currently pushes out two coupons to a user at a time with six coupons in market any given week.
The pilot currently includes 17 retailers in Liberty Village ranging from big chains like Metro and Shoeless Joe's and also small local businesses like bakery For the Love of Cake and Suzanne Gardner Flowers.