Varick Media sets up in Canada
The U.S.-based programmatic ad co has hired former Bell Media exec Gabriel Dunlop to lead its northern operations.
Here's news that the world of programmatic advertising is growing in Canada: U.S.-based programmatic ad co Varick Media Management has announced its expansion here. And its hired former Bell Media exec and media vet Gabriel Dunlop to head its Canadian operations.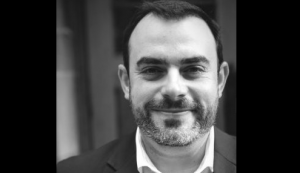 Dunlop, whose official title is Canadian territory director, will develop and grow the company's business in this market. In particular he will focus on cross-screen programs that can be executed at scale.
The expansion of the U.S. ad-tech company marks an increase in advertiser and agency appetite in buying using programmatic channels. Varick's proprietary platform is called Alveo, which is a cloud-based software for media buying. It connects to over 30 DSPs and has over 100 partners.
Varick Media Management president Paul Rostkowski stated in a press release that Dunlop's hire was based on his understanding of the programmatic space, in particular "what matters to a brand beyond the click."
Dunlop comes to Varick from Bell Media where he was the CPG lead for its client strategy team.
"Programmatic takes the guesswork out of media effectiveness and that's exactly why we're seeing more and more traditional media companies and advertisers integrating ad-tech into their business," said Dunlop.