Soft national ad market pushes up losses at TorStar
The publisher's Q2 report shows a net operating loss of $24.3 million, with print ad revenue declining by 16.9%.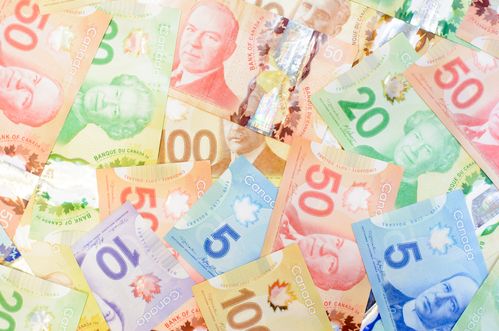 A red-lined balance sheet pushed up operating losses at the TorStar group to $24.3 million for Q2 of this year, marking a significant increase over its $1.1 million net loss for the same period last year.
The publisher's quarterly report for its three divisions – Star Media, Metroland Media and Digital Ventures – was affected largely by a reduction in print and digital advertising, specifically for national ad revenue and real estate advertising.
As a result of the company's overall performance, the TorStar board and management announced a reduction in dividends to 10 cents per share annually starting with Q3 2016.
Operating revenue at the Metroland Media Group was down from $119 million in Q2 of 2015 to $108 million this quarter. The decline was greater at the Star Media Group where revenues were down to $71 million from $88 million in the corresponding quarter last year. However, the company's Digital Ventures division saw an increase in revenue amounting to $17 million, compared with $9.7 million in 2015. Total overall revenue was down $20.4 million to $177.9 million for all segments. The company says that decline was due largely to the closure of Olive Media in the last quarter of 2015 and to the loss of $2.2 million of commercial printing revenue from the shuttering of its Vaughan print plant.
Print ad revenue declines amounted to 16.9%; distribution revenues were down 7.7%; and subscriber revenues fell by 6.6% in a year-over-year quarterly comparison.
In an investor call following the release of the quarter's financial details, David Holland, the outgoing CEO and publisher of TorStar, told analysts that the reduction in national advertising was not a cyclical phenomenon but a result of a larger shift in advertising behaviour.
"On the national advertising front we are battling something that is structural and it is on us to position ourselves somewhat more favourably," he said. However, he added that the drop in real estate advertising was likely cyclical and attributable to low interest rates and fewer listings on the market.
Ian Oliver, president of the Metroland Media Group, added that the company had seen ups and downs in real estate advertising before and fully expected the segment to bounce back in coming quarters. "Advertisers want to use listings to get future listings so we are hopeful that when things turn around, advertising revenue will come back," he said.
The company did see an uptick in digital revenues, which comprised 16.9% of total segment revenues in Q2 compared with 12.9% in the previous year. However revenues from VerticalScope were offset by lower revenues at eyeReturn Marketing, Workopolis and WagJag.
Holland also provided a little bit of granularity on the Star Media Group's investment in Star Touch, its tablet edition. The company invested $7.8 million in the edition during the first six months of 2016 and expects to spend up to $10 million for the rest of the year.  While the edition has not been "as quick off the mark as we would have liked," Holland ntoed that it has a weekly readership of 55,000 to 60,000 coming to it three to four times of week and engaging with the Touch for 25 to 30 minutes at a time on daily basis.
Given that, he said, the company's challenge is to continue to build the audience and to break even by the end of 2017.
In a note on the quarter, RBC Capital Markets' Drew McReynolds noted that the business remains under pressure, with segmented revenues coming in lower than expected, in particular at the Star Media Group where ad revenue declines were greater than anticipated.
However, the report also states that the company's Digital Ventures division "remains a bright spot," with management expecting revenue growth to accelerate through the rest of the year.