Hilton reaches for the millennial wallet
The hotel chain is kick-starting its youth focus with a HuffPost Canada-hosted series that shows locals how to live like tourists.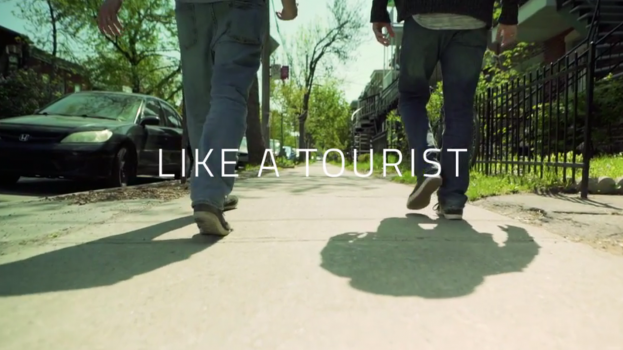 The Hilton group of hotels is expanding its search for millennial guests with sponsorship of a new branded content execution on Huffington Post ahead of the launch of its youth-focused midscale hotel chain Tru.
The hotel group sponsored HuffPost original Like a Tourist, an eight-part video series in collaboration with Buck Productions, which gives locals a glimpse of the hidden gems they might only see if they were visiting their city. Montreal, Toronto, Ottawa and Halifax are all included in the series, with videos living on HuffPost Canada and the AOL ON.ca show page.
The series' host is YouTuber Dan Rodo of The Danocracy YouTube channel (close to 350,000 subscribers; over 34 million video views), who ventures out with a local in each episode and shows them their city in a way they don't quite know it.
In addition to sponsoring one of the episodes, the Hilton group collaborated with the HuffPost team to develop two custom episodes filmed in Quebec City and Whistler, which feature Hilton hotel amenities offered in both those cities.
The hotel chain, which hosts a number of diversified properties aimed at different travel groups including its signature Hilton hotel and the upscale Waldorf Astoria, recently announced the launch of a new youth-focused chain, Tru by Hilton. The colourful and functional new hotel space is focused on drawing more millennial travelers by offering more youth-focused features like a social hub called The Hive and a front desk coined the Command Centre.
Although the first hotels will launch in seven urban centres in the U.S., the group stated earlier this year that it plans to grow the Tru brand into its biggest business.
AOL Canada launched its first branded-content series earlier this year in partnership with SunLife Financial. That execution included a 24-episode series Two Minutes to Transform, in which experts like astronaut Chris Hadfield, nutritionist Julie Daniluk and contractor and real estate investor/TV personality Scott McGillivray share advice on game-changing life decisions in two minutes.