Ideon Media focuses on trading desks with new hire
Additions at the company include Imran Rahaman (pictured), who has joined as VP of operations and will build more integrated agency relationships.
Toronto-based ad representation house Ideon Media has made two senior hires, adding Imran Rahaman (pictured right) as VP operations and Nathan George as GM of male lifestyle.
Kevin Bartus, president and CEO, Ideon Media, said the driving force behind hiring Rahaman was building better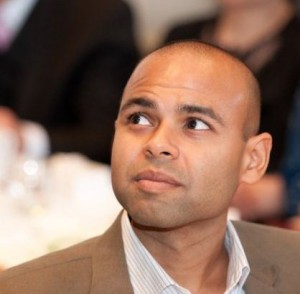 relationships with agency trading desks, which have evolved in the three years since the company built its first ad ops team a few years ago.
"These trading desks become the majority of spend for our agency partners," said Bartus. "When they started a few years ago their main priority was the traditional publishers – like Rogers and the Globe and Mail. They're now turning their attention to more niche publishers like our Maple Media and representation firms like Ideon Media."
Rahaman most recently worked as director of operations at Connected Interactive, and also built out the RTB and ad ops team at Suite 66. He will start at Ideon on Aug. 8.
Bartus says that growth of 50% in revenue with the male lifestyle side, largely in branded content, is the reason behind hiring George as the new GM for the vertical, where he will work on managing Complex, IGN, AskMen and Mic as well as selling Complex. George most recently worked as VP of sales for Canada and the U.K. at Defy Media.
In addition to these new hires, Ideon Media has promoted Michael Giles from VP of sales and business development to SVP of sales and business development.