Profiling heavy sports consumers: MTM
TSN is the most popular channel for sports viewing, according to new numbers from MTM.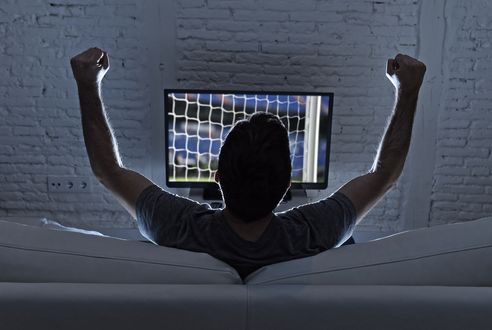 Canadian media companies pouring money into sports rights in an attempt to capture the attention of fans will be heartened by the latest Media Technology Monitor (MTM) research.
More than half of Anglophones consume sports content at least once a week, with 28% doing so every day or almost every day, according to the numbers. The group that consumes sports content every day or nearly every day is classified as a heavy sports user in the study.
Those who identify as heavy sports users are 10% more likely to pay for a TV subscription, with 85% of the group getting their TV through a service provider, versus 75% of all Anglophones. Interestingly, through slightly less likely to report cutting the cord, heavy sports users are more likely to cut back on the number of channels they do receive.
Anglophone men are more likely to report being heavy sports users, at 40%. By comparison, 17% of females report consuming sports content on a daily, or near-daily basis. The largest group of heavy sports consumers were between the ages of 50 and 65, with 30% of the group aged 65 and older and 29% between the ages of 35 and 49. The much-coveted millennial audience (between 18 and 34 in this study) were least likely to consider themselves heavy sports users, at 22%.
The penetration of heavy sports users was evenly distributed across Canadian markets, with the sports team saturated markets of Quebec and Ontario slightly over-indexing the 28% average by 2%.
Heavy sports users reported spending three hours more watching TV in a typical week compared with Anglophones in general, viewing 15.4 hours versus the typical 12.1 hours. Those who report being heavy sports users are also more likely to watch Canadian broadcast TV networks, which air the major sports games.
Nearly half (46%) of all Anglophones surveyed reported watching one of Canada's major sports specialty channels within the past month. TSN was the most popular of the channels, with 89% of those who reported watching sports specialty channels saying they tuned into one of TSN's five feeds in the past month.
Sportsnet was reported as being watched on its own by 71% of specialty sports channel viewers. Over half (60%) of those who report watching a specialty sports channel say they watch both TSN and Sportsnet.
Image: Shutterstock