Facebook goes on offensive with ad blockers
"Facebook is showing the industry that publishers are quite capable of respecting their loyal audiences without third party intervention," says IAB Canada's Sonia Carreno.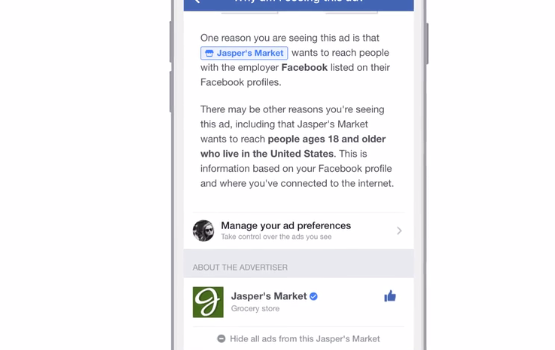 Facebook has taken the role of matador in the arena of ad blockers, launching a new version of Ad Preferences that will circumvent ad blockers on Facebook desktop while giving users of its platform more control over the ads they see.
The company says it has launched the updated tool to respond to an alarming increase in the volume of bad (disruptive, slow-to-load or irrelevant) ads. And it has also started an initiative that will make it difficult for ad blocking software to differentiate between sponsored and non-sponsored posts. 
Ad blocking has been a significant challenge for the advertising (and publishing) business with estimates that the software is used by 16% of Canadians, many of them millennials. Industry bodies like the Interactive Advertising Bureau Canada have been pushing for advertisers and agencies to rethink media strategies around bad ads. 
"This move by Facebook is clear evidence that the industry is evolving," said Sonia Carreno, president of IAB Canada. "The conversation has quickly moved away from fearing ad blocking to actually focusing on innovation for better ad experiences."
Here's what the company is doing: It is giving users more control by being able to tailor the advertising they see by blocking irrelevant categories through ad preferences. It also allows users to see which retailers have them on customer lists and get off those lists by updating those choices.
Giving users the power to make decisions about their advertising choices establishes a good precedent for the industry at large, said Carreno.
"While ad blockers insist that they are there to defend consumer preferences, Facebook is showing the industry that publishers are quite capable of respecting their loyal audiences without third party intervention."