Sleep Country Canada buys the week: Media Monitors
The mattress retailer bought the most radio spots in Toronto for the week of Aug. 1 to 7.
Auto buyers slipped off the charts this week after a busy summer stretch with Sleep Country Canada jumping up 22 spots to take the role of top performer on the radio-buying chart for Toronto during the week of Aug. 1 to 7, according to Media Monitors.
Bell Canada moved up two spots to take the #2 spot; TD Bank moved from #7 to #3; Rogers Communications upped its advertising for internet services going from eighth place to #4; and Staples entered the list at #5.
In Montreal, CTV moved up from #2 to take the #1 slot. Accent Insurance Solutions exchanged places from last week to move from #5 to #2 while Ford Lincoln slipped down from #1 to #3 for the week.
Meanwhile, Sleep Country Canada extended its radio buying in Montreal also. The company jumped up from #41 to #4 and Meldrum the Mover wrapped up the top-five list with a move from #10 to #5.
Toronto:
By brand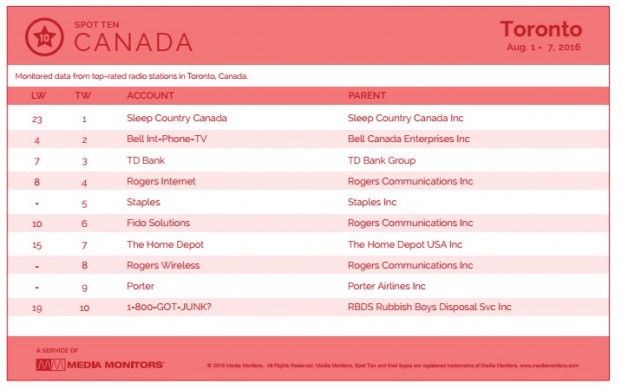 By category: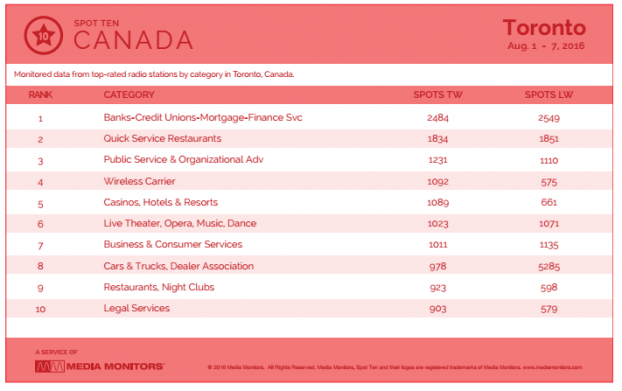 Montreal
By brand: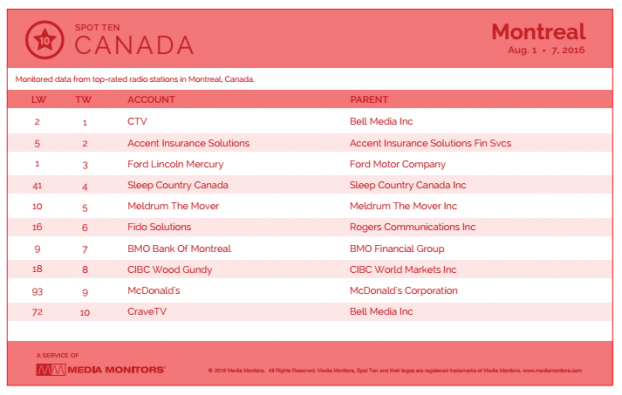 By category: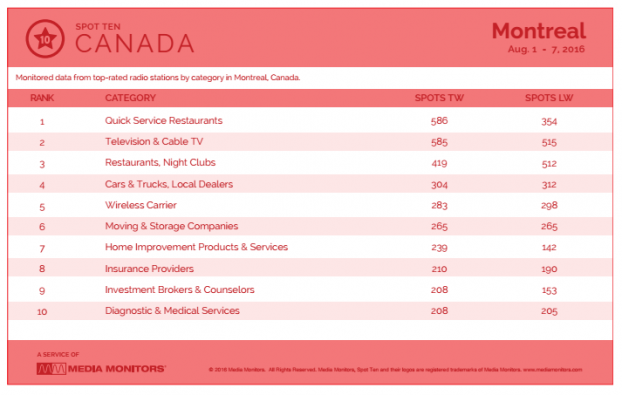 Image: Shutterstock