ICYMI: Tarzan Dan to headline Q107; TorStar's new food pub
In case you missed it: Q107 hires Dan Freeman to host its afternoon drive show; TorStar's content division launches new pub and Viceland announces its fall premiere dates with some Cancon additions.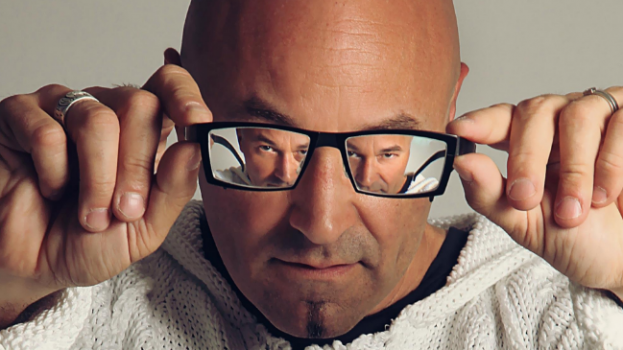 Q107 nabs Tarzan Dan as afternoon drive host
Corus Entertainment has announced a new host for its afternoon drive show on Q107. Tarzan Dan, who also hosts a show on Zoomer Radio, will be returning to the Calgary station starting Monday.
The host, whose actual name is Dan Freeman, is a household name in Calgary where he launched his career as a host of 1980s programming. He was also host of YTV's The Hit List.
TorStar invests in food scene with content-marketing pub
The Toronto publisher may be making serious cuts to restore the health of its flailing core business but its content marketing division is making new investments in publishing, with the launch of Food T.O. The new title is a partnership between publisher Dick Snyder and Star Metro Media.
Viceland announces fall premiere dates
Rogers Media has announced the premiere dates of its upcoming series on Viceland, FX and FXX. The new programming debuts on Sunday, Aug. 28.
Canadian originals on Viceland include Payday, RISE and Abandoned. Payday uncovers the financial challenges millennials face today and premieres on Tuesday, Oct. 4 at 11 p.m.; RISE follows Sarain Carson-Fox and Gitz Crazyboy as they explore the social and political crises facing indigenous cultures – it will premiere on Wednesday, Oct. 26 at 11 p.m.; and Abandoned, which will air on Friday, Sept. 2 at 10 p.m., is a journey through abandoned buildings and spaces through host and skateboarder Rick McCrank. 
Environics Communications grows its teams
The communications company has expanded its Toronto and Ottawa teams with the hire of Mark Gamache and Beth Daniher in Toronto and Pascal Chan in Ottawa.
Gamache will be senior consultant, corporate and financial practice, while Daniher will be senior consultant, health and wellness. Chan, meanwhile, will be consultant, government-relations.