Bell Media partners to support global benefit concert
Canadians can see the event live on TV and livestream it on iHeartRadio as Justin Trudeau and Bill Gates share the stage with bands like Half Moon Run (pictured).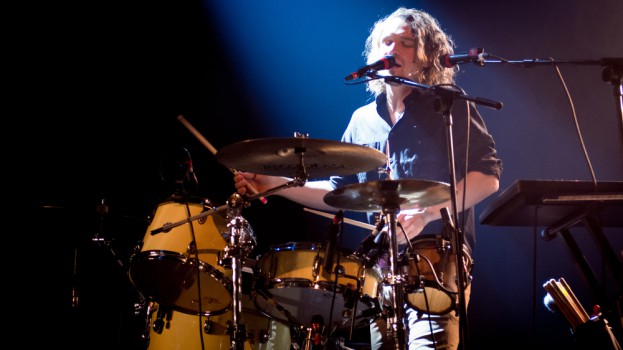 The Live 8 social franchise of the mid-2000s, which saw the likes of Neil Young, The Tragically Hip and Deep Purple rockin' in the free world in Barrie, ON, to shore up support for action against poverty, will see a new birth in Montreal this fall.
A heady combination of star power from Canada's political, economic and entertainment worlds is collaborating for a different organization's upcoming benefit concert to loosen up purse strings to fight AIDS, tuberculosis and malaria. And Bell Media has signed on as a partner for the event.
Bell Media's sponsorship will see the free concert aired live on Bell Fibe TV1. The broadcaster is also taking the opportunity to raise the brand value of iHeartRadio by livestreaming the event on its platform.
The benefit concert is the initiative of U.S.-headquartered action platform Global Citizen and will take place on Sept. 17 at the Bell Centre in Montreal.
Headline acts include American billionaire businessman Bill Gates; Canada's prime minister Justin Trudeau; performing artists Usher, Half Moon Run, Metric, Grimes and Charlotte Cardin; and features entertainment personalities Patrick Langlois (radio host), Kweku Mandela (co-founder, Africa Rising), Maripier Morin (media celebrity) and George Stroumboulopoulos (radio host) as co-hosts.
The social-action and social-savvy organization is focused on achieving a 2030 goal to eradicate the epidemics it is showcasing through petitions aimed at getting governments and private sector sponsors to amp up their financial support for the cause.
In May this year Trudeau, himself an active social media user and a proponent of action through social media, announced that Canada will host the Fund's Fifth Replenishment Conference of the Global Fund to Fight AIDS, Tuberculosis, and Malaria, which takes place in Montreal one day before the concert. He also pledged $785 million of Canadian support between 2017 and 2019 aimed at saving eight million lives and preventing 300 million new infections.
Image: Rene Oonk/ Shutterstock