Toronto Star boosts circulation: CCAB
Bolstered by jumps in sponsored/free copies, the Torstar title was one of the sole paid dailies to see gains for the three months between April and June.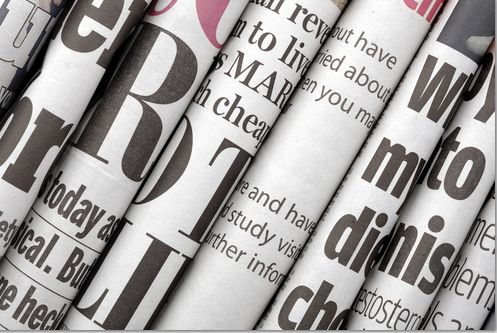 The CCAB's latest circulation report, which measures the period between April and June 2016 against the previous year, paints a largely negative picture of the Canadian paid and non-paid daily newspaper titles.
The majority of titles posted drops in circulation for the period versus the previous year, with Le Journal de Montreal and the Toronto Star as the main exceptions.
The gains at the Toronto Star came from boosts in weekday and weekend sponsored and free copies, which all jumped from 2015 to 2016 for the period between April and June. Weekday average sponsored/free copies went from 101,585 in 2015 to 151,099 in 2016.
Those jumps in free/sponsored copies bolster the drops in average paid copies, which all went down year-over-year. Weekday average paid copies at the Star dropped from 175,411 in 2015 to 151,800 in 2016.
Similar drops in paid copies across the board and jumps in the number of sponsored/free copies were measured at the Toronto Sun. The paper posted overall weekday and Sunday average circulation drops, but saw a slight upward trend on measured Saturdays for the period.
It was a different story behind the overall gains at Le Journal de Montreal, which saw jumps in average sponsored/free copies, but also in the average paid copies for the measured period.
Weekday average paid copies went from 176,005 in 2015 to 181,861 in 2016. Saturday average paid copies moved up from 192,538 in 2015 to 197,519 in 2016. Sunday average paid copies jumped from 179,909 in 2015 to 183,176 in 2016.
On the non-paid daily side, Metro dropped its overall average circulation in Ontario, while rival 24 Hours boosted its numbers, likely due to its deal to distribute inside TTC and GO Transit Gateway Newsstands in Toronto and the GTA.
Image: Shutterstock