Looking into the future: Canada's upcoming VR and AR spend
According to new numbers from the International Data Corporation, spend will reach $500 million U.S. next year.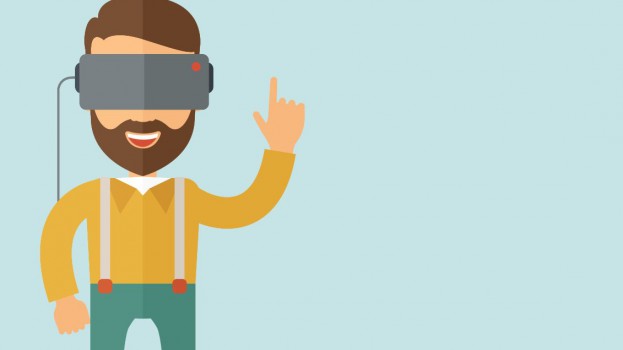 We've been seeing a continuous stream of VR and AR activations being rolled out in 2016, with Pokemon's AR-based app game becoming a global sensation the week it was released.
And now, during the 2016 Rio Olympic Games, numerous broadcasters and brands have been offering consumers ways in which to view highly watched and replayed scenes from the Games like the Usain Bolt's three-peat 100- and 200-metre race wins. With CBC taking the lead on that in Canada from the broadcaster POV, companies like Visa have also been doing the same, experimenting with the medium as new VR gear continues to hit store shelves.
So what does all this amount to? According to the International Data Corporation (IDC), which pushes out the Worldwide Augmented and Virtual Reality Spending Guide, consumer spending on VR and AR products is going to follow the upward trajectory of the industry's investments in the mediums.
Spending on VR and AR programming is expected to hit USD$500 million in 2017. Meanwhile global revenues for both mediums are expected to hit about $162 billion in 2020.
That global figure represents a huge increase in revenues from $5.2 billion in 2016, and a compound annual growth rate of 181.3% over the report's five-year period of study.
More than 50% of the world's hardware and software revenue for both mediums will come from headset sales, it forecasts.
Software revenues are also making a monumental leaps, climbing 200% in 2016, according to the report.
"From a Canadian perspective, because AR/VR technology is still in the early stages of adoption, we expect large year-over-year growth to tune of over 230% annually throughout the forecast," Manish Nargas, research analyst, consumer and mobility at IDC, stated in a press release.
Most of the larger market growth until 2020 is likely to be driven investments in hardware. What we're likely to see most of is some of the following: 360 degree video viewing, executions on social, VR gaming and virtual shopping experiences.
The fastest-growing industries for both AR and VR are expected to be film, TV, retail and product development. Krista Collins, research director, mobility at IDC, stated that the executions in market are fuelled by lowered costs associated with mobile and PC hardware, as well as affordable VR headsets.
Due to consumer uptake of games and paid content, VR is expected to outgrow AR-related revenues in 2016 and 2017. AR is expected to build critical mass after 2017, in particular in healthcare delivery and product design and management.
Image: Shutterstock