Twitter Canada nabs Laura Pearce
The company's first country-level consumer-marketing lead will be working to grow its user base and engage current tweeters.
Twitter Canada has hired Laura Pearce as its head of consumer marketing, the first at a country level for the company.
Pearce comes to Twitter Canada from Blue Ant Media where she worked as VP of marketing and digital. She has also held senior marketing roles at companies including AOL Canada and Postmedia.
Her joining the team follows the social media co tapping former American Express executive Leslie Berland as its first company-level CMO earlier this year. 

Berland started at Twitter on the same day six months ago as Twitter Canada's managing director Rory Capern.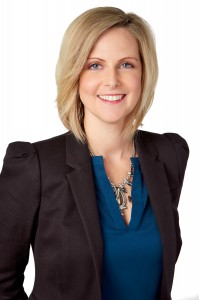 Since joining, he told MiC that Berland has asked important questions about Twitter and its overall strategy, and the addition of Pearce will allow the social media co to do the same thing in the Canadian market.
"We are diving into what our core offering is, what we're offering users and how that's different from what everyone else is doing," said Capern. "The position that you'll start seeing a lot more of is that Twitter is really about news. Our core value proposition is the ability to show users what's happening right now."
Twitter Canada's addition of a CMO comes at a time when the other social media players are also making larger plays for ad dollars in the market. Current media darling Snapchat recently opened its first sales office in Toronto, and Facebook and Instagram continue to roll out new ad products for clients.
Pearce said her mandate at Twitter Canada will be two-fold: increasing the engagement that current users have with the site, as well as encouraging more user growth. The second piece is key to the company's success, with user growth slowing in recent quarters, going up only 3% year-over-year for the company's second quarter of 2016.
Canadians will see more consumer-facing campaigns similar to those launched in the U.S. earlier this year as part of the push for new users, said Pearce.
Video will continue to be a big part of Twitter Canada's offering. In Canada the consumption of video on the platform is up by 240 times what it was last year, said Capern.
Though media company rights in Canada mean that Twitter Canada can't always be part of the video launches announced stateside, like Thursday night NFL streaming, Capern said that there has been explosive growth in the use of video clips on Twitter Amplify in the market. He noted the current "crown jewel" being the Rio Olympics, where Twitter Canada has partnered with the CBC/Radio-Canada to broadcast real-time clips of the Games.
While video is an area of growth for the market, Capern also noted that he is bullish on mobile display on the platform. According to second quarter numbers, 82% of monthly active users on Twitter came from mobile, and mobile advertising accounted for 89% of the total ad revenue.