Dynamic Outdoor enters Calgary market
The OOH co's new launch expands its presence to cover Canada's five major markets.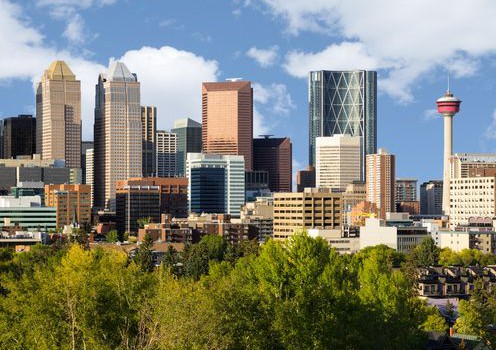 Dynamic Outdoor has expanded into all five major Canadian markets with the launch of its first digital face in Calgary.
The OOH co's newest face is a 12-foot by 24-foot digital board facing east on 32nd ave, a popular commuter route, which connects to a nearby highway. The new sign will have an average of 20,000 daily impressions.
The company's president Brandon Newman, tells MiC that in addition to giving the company a national presence, it completes the western Canadian trifecta of Vancouver, Edmonton and Calgary, an important one for buyers in the area.
Newman won't divulge how many faces Dynamic will be erecting in Calgary, but shared that a number of boards are in approvals.
Dynamic Outdoor's Calgary launch is timed with the company also unveiling a new back-to-back 14-foot by 48-foot billboard in Toronto along the Gardiner Expressway at Parklawn Ave. That digital face, which has a 13mm LED display, will be live on Sept. 5.
Image: Shutterstock