Honda Dealer Association buys the top: Media Monitors
The car dealers purchased the most radio advertising for the week of Aug. 15 to 21.
The Honda Dealer Association joined the list of top radio buyers in Toronto in the #1 spot for the week of Aug. 15 to 21, according to the latest Media Monitors report.
The car co was followed by Rogers Wireless, which stayed at #2 for the second straight week. Chrysler-Dodge-Jeep-RAM dropped from the top spot to #3 for the week, with Acura joining the list behind it at #4.
Rounding out the top five in Toronto was Sleep Country Canada, which moved up one, from #6 to #5.
In Montreal it was Rogers Wireless at the top, moving up from #4 the previous week.
Fido Solutions made a big move from #89 to #2, while Allstate entered the list at #3. Bravo Canada dropped from #1 to #4 and Accent Insurance Solutions stayed put at #5, rounding out the top of the list for the week.
Toronto:
By brand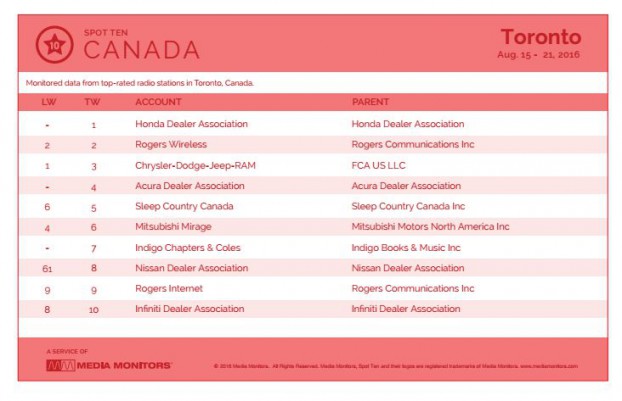 By category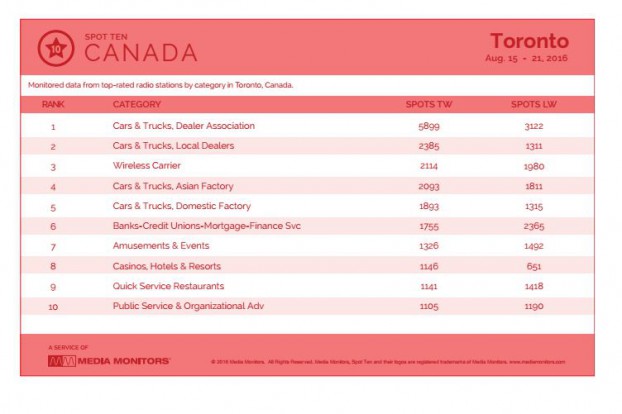 Montreal:
By brand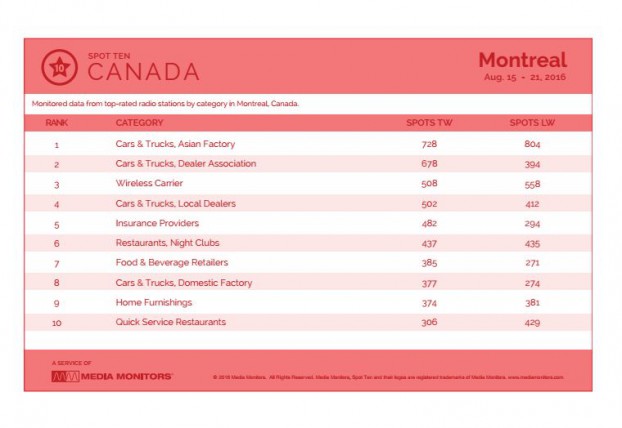 Image: Shutterstock