Still so gloriously hip
Gord Downie and his band pull in some mammoth numbers for the live airing of their Kingston concert on the CBC and online.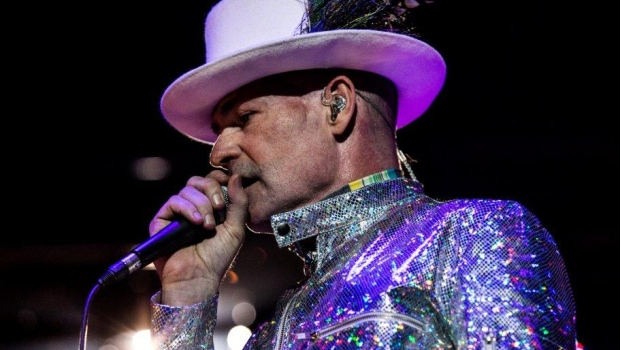 The CBC hit on something quintessentially Canadian with its decision to livecast the Kingston show of The Tragically Hip's last collective cross-country tour, bringing about as many viewers who tuned in for the opening ceremony of the Rio Olympics, and half the number who watched this year's Super Bowl.
The commercial-free broadcast titled The Tragically Hip: A National Celebration, which aired Saturday night on CBC Television, CBC Radio and its digital platforms, pulled in an AMA of over four million, with 11.7 million Canadians tuning in to watch at least some part of the performance, according to overnight numbers shared by the CBC from Numeris and various digital platforms.
The CBC cutaway from its last Saturday night of live Olympic coverage on TV for the commercial-free concert, diverting those viewers online for the nearly three-hour event.
The band from Kingston played to their home crowd at K-Rock Centre as the last stop of their Man Machine Poem Tour, which became a cross-country farewell after lead singer Gord Downie announced that he was terminally ill with brain cancer earlier this spring. Attendees included a bevy of assorted Canadian celebs including prime minister Justin Trudeau.
Fans poured into over 300 venues across the country where the concert was beamed live onto large screens, a tribute to the enduring legacy of the band, which came together in 1984 with Paul Langlois, Gord Sinclair, Rob Baker, Johnny Fay and Downie.
The CBC's livestream of the event was streamed 900,000 times across the country and overseas on Saturday night.

The broadcast was produced by CBC, The Tragically Hip and Insight Productions.
Photo Credit: David Bastedo/Mike Homer