Search Optics expands Toronto, Montreal presence
As auto dealerships invest more heavily in SEO, the company is growing both its team and its ability to push up sales numbers.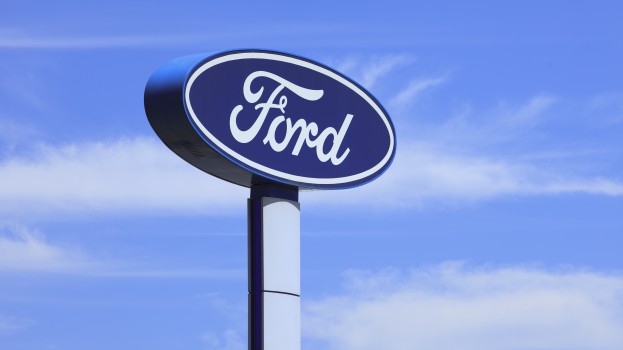 Following the signing of a major contract with Ford Canada, digital marketing firm Search Optics is expanding its offices — and teams — in Montreal and Toronto.
Search Optics, which specializes in search engine optimization and digital advertising, initially put its model to the test through a partnership with 300 Ford dealerships across Canada over the  past eight months. The results have been uplifting, according to Randy Price, general manager, Search Optics.
Those participating dealerships have seen a 12% increase in sales over the eight-month period. He compares that statistic with a Ford Canada study of 100 dealerships not working Search Optics; those businesses have seen a 6% increase.
To accommodate the growing interest by dealers in investing more deeply in search, the company's Montreal outpost has moved from a shared office facility to a dedicated space in downtown Montreal, with the aim of building a 15-person team. It will specifically look to take on more bilingual staff to reach clients in French-speaking Canada.
Meanwhile, the Toronto office has taken over the adjacent office space of a previous tenant.
The expansion marks the growing interest not just in online advertising but in more granular targeting of potential clients. And based on Search Optics' experience it highlights the importance of search for those dealerships not fully invested in digital advertising.
"A lot of dealerships still to this day don't invest in digital ads," said Price, who estimated that of the clients the firm serves, 50% don't use traditional digital ads. "Search engine optimization is obviously very important because if you're not running a paid digital ad, you want to appear as high in the rankings as possible."
Automakers are among the early investors in the online space. In 2012 the automotive sector was the established front runner as companies experimented with reaching consumers on digital platforms. Back then 17% of the industry's annual ad spend was being channeled online. And by 2014 automotive came just behind CPG as the second biggest sector advertising in the online space, according to IAB Canada's 2015 report.
But with the advent of mobile, Price said, SEO is now more competitive than ever. "We used to look at SEO in the early days of web search when you were looking on a large desktop screen. There was all this real estate in terms of screen space to be looked at as potential advertising," he said. "Now, with smartphones, you'll probably hard-pressed to find more than two to three spaces appear. Smaller screen, less real estate… which is why having those keywords is so important."
He said embedding phone numbers that can can be clicked on and linked directly to a phone app is also ideal, since most young consumers search for auto dealerships on smartphones.
"We're driving a lot of what we call low-funnel activity — people who are 24 to 72 hours away from purchasing a vehicle," said Price. "They've done their research online, they've got an idea of what they want to buy, now they're about to type 'Ford dealerships near me.' It's really important that they have a phone button right there that they can place a call on."
Image: Shutterstock