Videology soothsaid its way to success. The global company launched in 2007 with a forward-looking, immediately differentiating vision — that television and video would digitize and converge. It bided its time, waiting for the market to come around. Its patience is finally paying off and has seen the New York-based business grow into a company that's almost 400 people strong in 28 countries around the world.
Not only have advertisers been steadily throwing more money at digital video (eMarketer reported in September that its set to increase in Canada from approximately $394 million in 2016 to $496 million by 2019), they've also been investing more heavily in premium video inventory. Indeed, the vast majority of inventory traded through Videology's platform last year came from private marketplaces and partners bringing deals traded upfront into the platform.
According to Tim Castree, managing director, head of North America at Videology, on a global basis, only about 20% of inventory in the platform now comes from exchanges.
"We've already had a very different profile from what a lot of our video DSP competitors have in that they predictably draw their inventory from exchanges."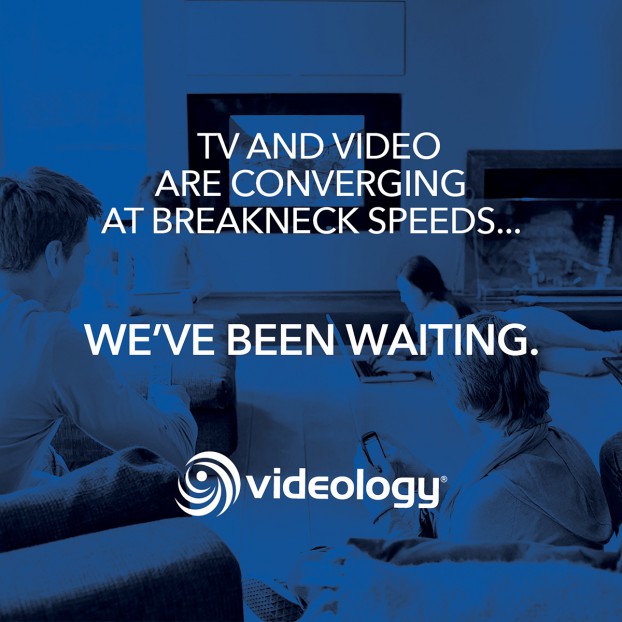 As programmatic steers further away from being a race to the bottom, and advertisers increasingly turn to TV and premium video advertising for better optimization, use and deployment of inventory, and ultimately better yield, Videology offers its clients the ability to drive results with more certainty through a holistic approach to premium inventory management and optimization against KPIs. Its specialist video platform caters to both buyers and sellers of television and video advertising, offering campaign optimization around specific objectives to the former, maximization of yield from TV and digital video inventory to the latter, and productive relationships to both.
Videology's approach is about creating win-win scenarios wherein supply maximizes the value of its inventory and demand maximizes its performance.
"In order for the demand side to buy the way they want to buy, and also for media companies to sell what they need to sell in the way they need to sell it, they need to speak a common language and that language is driven by our technology," says Castree.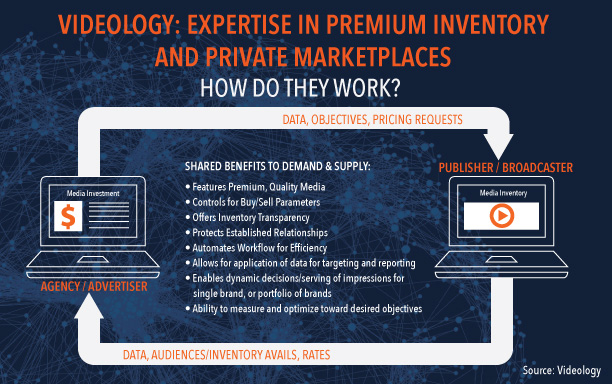 Its buy side relationships and partnerships include essentially every agency holding company, working with the various entities from their premium buying divisions to their trading desks who use Videology's technology as a DSP. And while Videology's platform does accommodate the buy side partners, it's also leveraged by partners on the supply side who are looking to holistically manage inventory yield, both premium and other, across various formats such as VOD and OTT content. In that endeavour it's announced partnerships with big video inventory vendors like Sky in the UK, Adobe in the U.S., and most recently with Bell and Rogers in Canada.
Doubling down on premium inventory has paid off for both Videology and its clients. According Nielsen's Digital Brands Effects (DBE) research panel, which measures purchase intent and brand lift on ad platforms, Videology's platform drove six times more CPG brand lift and purchase intent compared to the norm in 2015. It also found that in all campaigns managed through Videology platform as part of the study, the average lift in purchase intent was 70.8%. Average lift across the rest of the DBE panel was 13%.
Indeed, the platform recently helped a large hotel chain drive website visits by using digital video advertising in conjunction with an existing TV campaign. Videology helped the client target people with online video using behavioural and demographic segments, as well as segments based on TV viewing habits, comparing the impact of TV and digital exposure on viewers' online activity. People exposed to the campaign on both TV and digital video were almost eight times more likely to check for hotel availability on the site compared to a control group, with the brand lift from TV plus video exposure being five times higher than the lift for TV-only exposure.
Despite such promising numbers, Videology isn't standing pat as the programmatic space continues to evolve. Now that it's caught up, Videology's evolving along with it, allowing natural forces to drive its progression, and focusing its efforts on doing what it does best as the market moves towards even greater convergence between TV and video.
To that end, Videology is also looking to solidify data partnerships in Canada similar to the recently formed partnership with Nielsen in the U.S. involving a first-of-its-kind integration of data. This will allow Videology's clients to transact across TV and digital video with a single audience view, allowing them to better understand how people move across screens from TV to digital video. Partnerships like that with Nielsen enhance Videology's ability to build unduplicated reach inside television out to digital video with holistic optimization. It's a partnership that well illustrates the company's competitive strategy moving forward —a dogged focus on staying true to its vision.