EB Games signs e-sports deal
WorldGaming exec Wim Stocks on signing with the retailer and plans to expand the reach of the Cineplex WorldGaming Canadian Tournaments to new audiences.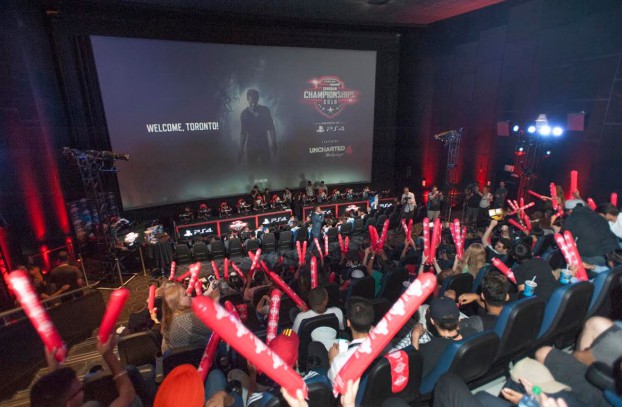 Cineplex and WorldGaming have added a new partner, announcing EB Games as its exclusive gaming retail sponsor.
EB Games will have a presence in promotions ahead of and during Cineplex WorldGaming in-theatre tournaments as part of the deal. The retailer will also be showcased on Cineplex and WorldGaming's social channels, during the Cineplex pre-show ahead of movies and in Cineplex Magazine. EB Games joins Sony Computer Entertainment, which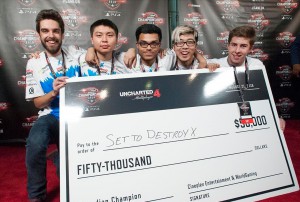 signed on as presenting sponsor of the Cineplex WorldGaming Canadian Tournament last December.
To date there have been three tournaments running as part of the Cineplex WorldGaming Canadian Tournament. Wim Stocks, EVP, WorldGaming, said that the Toronto-based finals for each of the events have been sold out, but that the team is working on increasing numbers for the regional tournaments, which to date have been tracking at about 80% attendance.
Millennial males have been the prime demo attending the events as part of the audience to date, something Stocks would like to see expanded to include more females. He added that upcoming programming announcements will be geared at attracting a broader audience, in part by including more casual, less competitive games like Guitar Hero.
For the players themselves, Stocks said Cineplex WorldGaming Canadian Tournaments are seen as feeder events for the more professional-level e-sports competitions like League of Legends, which just hosted its first Canadian finals at the Air Canada Centre in Toronto last weekend. Though they're amateur-level events, the prizes are nothing to sneeze at. The winners of the recent final at Toronto's Scotiabank Theatre for Uncharted 4: A Thief's End, took home $50,000.
Image (inset, left to right): Nicholas Brewer, Tim Li, Allameen Ally, Keynes NG and Bradyn Gardiyash