CRTC shuts down ads on Radio 2 and ICI Musique
In its ruling, the regulator said the CBC hasn't proven it used national advertising funds to maintain radio investments.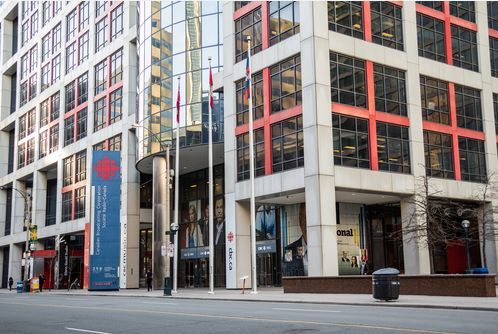 CBC/Radio-Canada's Radio 2 and ICI Musique are no longer able to run national advertising following a ruling from the CRTC.
The ruling denied the pubcaster's request to continue to allow national advertising on the stations through 2018.
CBC/Radio-Canada was given the greenlight to air up to four minutes of national advertising an hour on Radio 2 and ICI Musique in 2013. That permission was given on the basis that the pubcaster maintained its investment in the stations and that the CBC stations beginning to air ads didn't have a negative impact on the commercial radio ad markets at large in Canada.
Radio 2 and Ici Musique generated $1.4 million in advertising sales in 2015, according to the CRTC.
Other broadcasters and industry associations submitted interventions to the CBC's request to extend advertising on Radio 2 and ICI Musique through Aug. 31, 2018, citing increased levels of federal government funding and that the public broadcaster shouldn't be competing with commercial interests. Some ad agencies supported the CBC's request to continue the ads, noting that Radio 2 and ICI Musique fit their niche audiences well.
Ruling against the extension, the CRTC said the CBC didn't prove that the national ad revenue had been used to maintain its investment in radio. The regulator noted that since adding national ads on the stations the CBC's investment in radio has declined, dropping from $283 million for the 2012-2013 broadcast year to $261 million for the 2014-2015 broadcast year.
The regulator also noted that when it first allowed national advertising on the CBC radio stations it was done partially to offset dropping federal funding. That has since changed, with the current government committing to increase funding to the pubcaster over the next five years.
A statement from CBC/Radio-Canada said that the pubcaster is disappointed about the CRTC's decision, noting it will mean fewer resources available to invest in its programs.
"The decision shows a lack of understanding about the reality of public broadcasting," said the CBC/Radio-Canada's statement. "CBC/Radio-Canada depends on a combination of government funding and commercial revenue to finance its services. It has been managing a significant drop in both those sources of funding."
The statement also called out the CRTC making the decision on the last possible day it was allowed to broadcast the national ads, saying the timing was "not in keeping with modern business practices."