Millennial TV consumption varies depending on living situation: Numeris
While millennials are stereotyped as cord-cutters, a recent survey found that there's no one-size-fits-all solution for the hard-to-pin-down demo.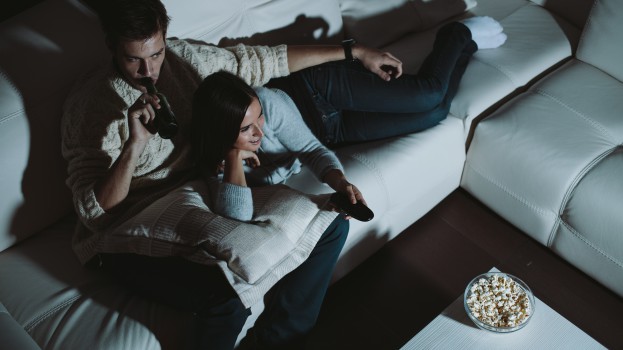 Have you ever been told to stop painting all millennials with the same brush?
A recent study by Numeris found that millennials indeed have varying habits when it comes to how they consume television depending on their living situation.
There are approximately 8.4 million millennials in Canada. The different groups of millennials (defined in this case as ages 18 to 34) are those who live with their parents ("dependents"; 53%), those who live alone or with roommates and don't have children ("independents"; 28%) and those with children (parents; 19%).
Regardless of living situation, 95.7% of millennial respondents reported that they watch at least some TV.
Some watch more than others — millennials who live on their own and don't have children tend to consume less television each week (15.8 hours) than millennial parents and dependents (19.1 hours and 19.5 hours, respectively).
But how they're watching is the real story.
The survey looked at the amount of millennials who watch TV on desktop computers and mobile devices (smartphones and tablets). Independent and dependent millennials without children tend to favour computers over mobile for watching television (46% versus 27% for dependents; 39% versus 28% for independents), but mobile slightly overtakes desktop for millennial parents (30% for mobile and 27% for computers).
As for non-television content like YouTube, Vine and other short-form online video, that media format proved to be more popular on both mobile and computer viewing than television. Overall 61% of respondents reported watching "other" video on mobile and 63% watched that content on computers.
Millennial independents also boasted a high rate of watching television outside of their homes — 40% reported watching television in out-of-home locations excluding work, school, libraries and vehicles (cafes, bars, public spaces) and 14% even admitted to watching TV at work.
Image: Shutterstock