Understanding day-by-day media consumption: TouchPoints
Trends show undeniable growth in digital media - but it might not be an "either-or" compromise between digital and traditional.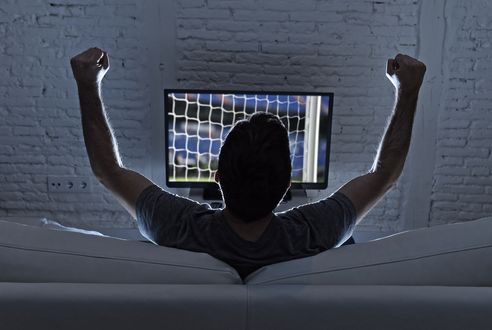 It's not just about what people are watching — it's about how.
That's the takeaway from TouchPoints Canada, a study administered by media measurement firm RealityMine. The second iteration of the study in Canada, which was first administered in the spring of 2015, was released Sept. 1.
The study consisted of a seven-day eDiary in which respondents aged 16 and over recorded their activities, including media consumption, for every half-hour of the day. They were also asked if they had, or were thinking of purchasing anything.
The latest release, which drew upon 47,000 samples and nearly 89 million "data points," found, among other trends, a major uptick in digital video consumption.
This year:
81% of all Canadians accessed digital video from any device (phone, tablets and desktop) on a weekly bases (up from 58% last year);
55% of Canadians reported streaming movies and other long-form content (such as concerts and specials) on a weekly basis (as opposed to 26% in 2015);
Listening to radio on smartphones clocked in at 16% (a 4% increase in reach over the year);
Audio streaming (such as Spotify, Pandora and Apple Music) is up to 10% (6% in 2015); and
17% reported reading newspapers on mobile devices (4% in 2015).
The country's love affair with social media also continues to grow, with a weekly cumulative audience of 74% (up almost 10% from 2015).
When it comes to consuming content digitally, Paul Street, director of global research and analytics at RealityMine, told MiC it's best not to think about it as an either-or situation.
"Yes, digital is continually trending up," said Street. "But it's not that one media currency is replacing another. People are doing the things they used to like listening to radio, reading newspapers, using different vehicles."
And it's not just those pesky mobile devices that have changed things. New technology like smart TVs and multi-tasking gaming consoles have also allowed different types of media consumption to intersect where they normally wouldn't.
"People can — and do, from what we've seen — check emails on their TV sets," said Street. "People stream audio on their TVs. Anything can be a listening device."
It's not just all about digital though — other data points include:
More than half of Canadians (55%) access newspapers of any kind (print, mobile or online) per week;
Radio consumption on any device has increased 5.6% in volume, with a weekly reach up 2% to 70%; and
Time spent exposed to out-of-home campaigns reached 83%, up 6% from last year.
Street said for advertisers, the key is not just understanding what media is consumed but the context in which it is consumed.
"We're not just looking to understand what people are consuming. By using the different data points and time points, we're getting context into how people's days are going. People are multi-tasking more, and people are more connected, giving more incentive to really get into multi-platform advertising."
Image: Shutterstock