Sponsors sign up to score with World Cup of Hockey broadcasts
Molson, Advil and Sonnet are among the in-broadcast partners for the upcoming tournament.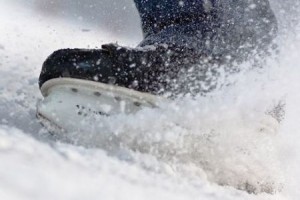 With summer now at its end, it only seems appropriate to talk about hockey.
Sportsnet has rolled out the broadcast partners that will be joining Rogers Media for the World Cup of Hockey.
Scotiabank, which is also the title sponsor of a fan village during the tournament in Toronto's Distillery District, will also be activating across Sportsnet's platforms. This will include Facebook Live streams on Sportsnet's page, title sponsorship of game broadcast's on Sportsnet 590 The FAN and sponsorship of the current World Cup of Hockey preview edition of Sportsnet magazine. The financial co worked with PHD on media.
Molson Coors is on as sponsor of the "Three Stars" of the game feature across game broadcasts on TV, radio and digital. The beer company works with MEC on media.
Advil, also working with MEC, has bought a cross-platform sponsorship with Rogers Media for the tournament. The painkiller brand will sponsor the "Play of the Game" highlights.
Honda has teamed with World Cup of Hockey as the official vehicle sponsor. The car co works with Jungle Media.
Insurance company Sonnet has signed on as sponsor of the pre-game "Reasons for Optimism" for each match.
Visa will have a cross-platform presence throughout the tournament that will include the company sponsoring "World Cup in 30″ game recaps on Sportsnet. The company works with OMD on media.
Sport Chek has signed on as a sponsor, with content-driven activations, including live pre-game broadcast spots from its Maple Leaf Square store throughout the tournament. The retailer works with Touche! on media.
Lastly, Rogers itself is the telecommunications partner for the tournament, sponsoring the second period of each game's broadcast.
The World Cup of Hockey starts on Sept .17 and runs through Oct. 1.