ICYMI: Rosanne Caron to be awarded, Bell Media's foray into theatre
In case you missed it: Caron will be awarded at OOH Day, Bell Media is getting into live theatre and Tennis Canada has named a new CMO.
Rosanne Caron to get industry award
OMAC and COMB president Rosanne Caron will be honoured with a merit award at next month's Advertising Club of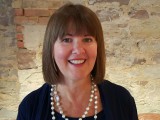 Canada's OOH Day. Caron is the third person to be selected as a winner of the award. She has been president of OMAC for 11 years and added the role of president at OMAC in 2015.
Bell Media is getting into live theatre
Bell Media has partnered with Canadian producer Michael Cohl's Iconic Entertainment Studios (Rock of Ages: The Musical, Spamalot) to produce live theatre. The first production out of the new joint venture will be Bat Out of Hell: The Musical, which will begin previews Feb. 17, 2017 at the Manchester Opera House in England. The production will feature songs from Meat Loaf's 1977 best-selling album and its two sequels, and will be directed by theatre and opera director Jay Scheib.
Tennis Canada names new CMO
Tennis Canada has hired Muriel Solomon as its new CMO. Solomon was most recently acting COO and head of marketing and communications for The King Street Food Company (which includes Buca and Jamie Oliver's Jamie's Italian). She has also held various senior-level roles at MES Consulting, Shaw Communications, Canwest and Alliance Atlantis. Her focus with Tennis Canada will be to lead the marketing and communications team, and guide strategy and brand development efforts for Tennis Canada and Rogers Cup. She will be based in Toronto but will travel frequently to Montreal.
One Republic to perform at Grey Cup
The CFL announced this week that One Republic will headline the WIND Mobile Halftime show at the 104th Grey Cup on Nov. 27 at BMO Field in Toronto. The game will be broadcast on TSN, RDS, TSN Radio and Sirius XM in Canada.
Kevin Newman taking over as host of W5
Kevin Newman is taking over as host of documentary series W5 on CTV. He takes over from Lloyd Robertson, who is staying with the show as a special correspondent to CTV News. Newman's first episode as host is Saturday Oct. 1 at 7 p.m. on CTV.