Toronto Star to give readers a caffeine jolt
Headline Coffee is the first of what's expected to be more new startups from the media co as it seeks new revenue streams.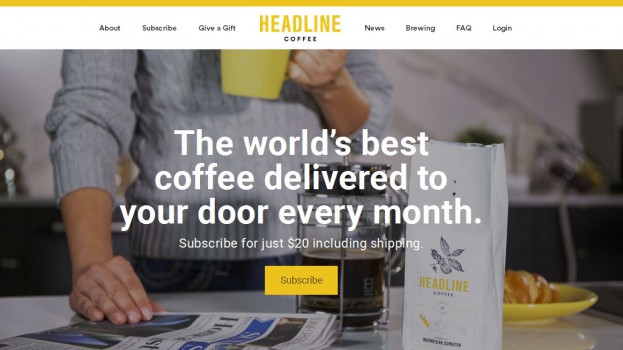 Readers that haven't had their morning cup of joe might be rubbing their eyes when they see news of Star Media Group's latest project.
The media company has launched Headline Coffee, a monthly subscription service that will deliver a different 340 gram package of fair trade coffee to subscribers for $20 a month beginning in October, with 50% off the first delivery. The service is open to all residents of Ontario, with plans to expand across Canada in the near future, said Julie Murtha, director of audience development and innovation, Star Media Group. The media co is partnering with Toronto-based Mountain View Coffee on the coffee roasting.
Murtha said the launch is the first of what people can expect to be a series of new programs from the media co as it attempts to offset declining revenues in traditional areas of the business.
While looking outside the typical news box, Murtha said Star Media Group decided to jump into the coffee subscription service business because of the historical connection between the beverage and reading the news. She said company research revealed 75% of Toronto Star readers are also coffee drinkers.
Promotions for Headline Coffee are running in Star Media Group titles beginning today with the tagline "Coffee and the newspaper. It just makes sense." Sponsored content promoting the launch will also include articles about the coffee itself.
"It's really an experiment, an effort at innovating and offering readers something that will be of interest to them," she said. "We need to be looking for new business opportunities everywhere. We are exploring all kinds of new ideas, have to be realistic that the business is going in different directions."
Murtha said while this is the first subscription service launch of its kind for the company, Star Media Group has been operating online business Star Store for years, selling products like books, art and gift cards. While the launch is new for Star Media Group it follows similar moves from other media companies like The New York Times, which has The New York Times Wine Club.