Globe Drive gears up for editorial refresh
The vertical will see numerous changes in print and online to make it more advertiser-friendly, including new 360 content, search features and native advertising.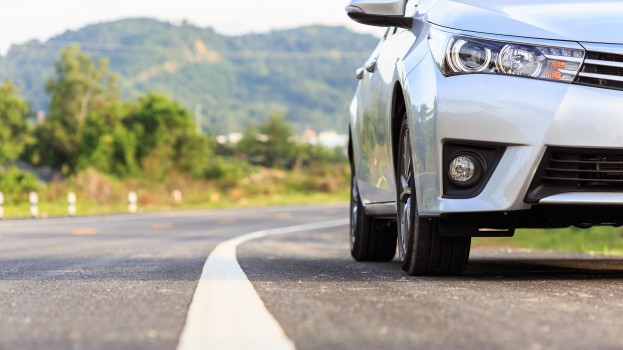 Globe Drive, the auto-focused digital and print vertical of the Globe and Mail, is getting a fresh new face-lift and content upgrade to keep up with current trends and make advertisers happy.
Globe Media Group's CRO Andrew Saunders told MiC the redesign will make the content appear more visually bold and colourful, with more emphasis on features and long-form content. The online version will also include new search features for readers currently looking to purchase vehicles, and both print and digital versions will contain new regular columns from established auto writers such as Mark Richards and Jessica Leeders.
Other new features will be rolled out to make the section more advertiser-friendly including pre-roll video ad capabilities and in-article video ad options, a direct mail program targeted by postal code, quarterly special issues in both print and digital and more opportunities for advertisers and sponsors to create 360 and VR optimized content.
"The visualization aspect of automobiles is obviously important, and 360 is really fantastic for the automotive market because it adds new dimensions to the visual aspect," said Saunders.
Globe Drive will also offer a self-serve publishing platform for native advertising, where potential advertisers can create web-native content that will appear promoted and linked throughout Globe Drive content. This will launch in October.
"It will inevitably allow any auto manufacturer to produce content that is integrated to the website and is seen by hundreds of thousands of people," said Saunders.
Saunders told MiC the combined print and digital reach of Globe Drive is more than 800,000 monthly unique viewers and readers.
The current push to make Globe Drive more advertiser-friendly is less to do with a lack of current success in the section, and more about the continuing importance of the category with clients, said Saunders.
The success of the auto industry has also played into the move, said Saunders, as the Canadian auto industry has seen record sales in the past year. According to Canadian Auto Dealer, a record 1,898,485 new vehicles were sold in Canada in 2015, a 2.5% increase from the previous year.
A Globe rep confirmed that the changes have already begun rolling out.
Image courtesy of Shutterstock