Slight uptick in Zenith's latest global ad forecast
The network predicts internet ad spend will become the world's largest advertising medium within the next year.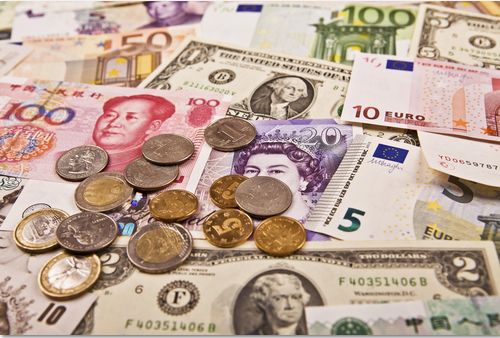 Zenith has posted a cautiously optimistic outlook in its latest Advertising Expenditure Forecast.
According to the network's predictions, global ad spend will grow by 4.4% in 2016, reaching $539 billion by the end of this year. That's up 0.3% from Zenith's last forecast in June.
The network predicts that ad spend will continue to grow very slightly in the coming years. It is predicting growth of 4.5% in 2017 and 4.6% in 2018.
Canada posted $8.7 billion in ad spend in 2015. That number is predicted to grow to $9.3 billion by 2018.
North America is tracking slightly behind the global forecast, with 2016 ad spend predicted to grow by 4.3%.
Growth in North America is predicted to drop to 3.8% through 2018, which is ahead of the 3.1% cited for Western and Central Europe. Growth this year has been led by high pharmaceutical and packaged good company spending, along with rising expenditure on social media in the U.S.
Globally, the internet remains the fastest growing medium by a large margin, growing by 20% in 2015, with forecasted growth of 14% a year through 2018. In 2015 internet advertising accounted for 29.9% of all global ad spend, up from 26% in 2014. It is expected to account for 38.6% of all global advertising in 2017, overtaking TV as the world's largest advertising medium.
Traditional display advertising (banner ads) is thought to have peaked in 2015, with Zenith forecasting a 1.8% decline through 2018. That decline is due to the shift towards mobile advertising, where mobile banner ads are less effective than on desktops. Online video ads are expected to grow by 20% a year between 2015 and 2018, while social media will grow by 27%. Combined, display advertising is expected to grow by 15% through 2018.
TV attracted 37% of total ad spend in 2015, but as mentioned, is expected to shrink to 33.8% by 2018. One of the reason's Zenith gives for the expected drop in share is the rapid growth of paid search, which can be complementary to TV. If internet classifieds and search aren't included then TV remains the top display medium overall.
Newspapers and magazines will continue to lose ad share through 2018, dropping by an average rate of 5% each year. Zenith predicts that newspapers will have a 9% share of ad spend in 2018 and magazines will have a 5% share.
Image: Shutterstock