ICYMI: Globe Alliance expands, Telus brings free wifi to cabs
In case you missed it: Globe Alliance expands small business portfolio, The Daily Show is going live and Telus brings free wifi to Toronto cabs.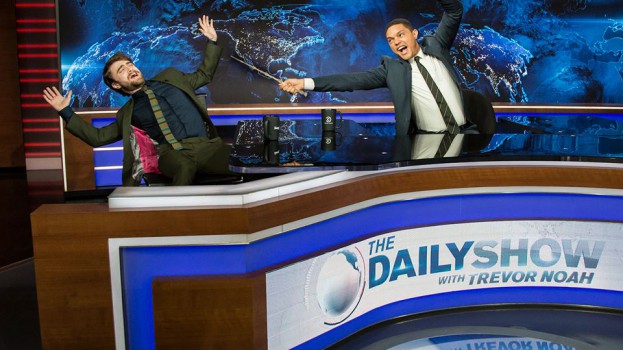 Globe Alliance expands small business portfolio
Globe Alliance, Globe Media Group's advertising network, has added two new publications to its small business and entrepreneur group. Fast Company and Inc. will join other business-focused publications such as Report on Business, The Wall Street Journal and Forbes. According to Globe Media Group, Globe Alliance now reaches more than 17 million Canadians, with Fast Company and Inc. reaching a combined total of 1.1 million Canadians.
The Daily Show to hit Facebook Live
As part of The Daily Show's ongoing "Democalypse 2016″ coverage of the U.S. presidential campaign, the late night show, hosted by Trevor Noah, will telecast live on Sept. 26, Oct. 4 and Oct. 19 at 11 p.m. ET. It will also be simulcast on Facebook Live, which will be available through Comedy Central's page in Canada. The Daily Show airs on Bell Media's Comedy in Canada.
Telus brings free wifi to Toronto cabs
Telus has partnered with Toronto's Co-op Cabs to provide free wifi to passengers in both Co-op and Crown vehicles. This is the first program of its kind in the GTA. Participating vehicles will be identified with a Telus logo on the cab, although the service is available to anyone regardless of service provider. All 900 cars in the Co-op fleet will be wifi-enabled by the end of the year.
TC Media cements Julie Cailliau in editor-in-chief role
TC Media has named Julie Cailliau editor-in-chief of its Les Affaires Group. Cailliau will manage content strategy for the Les Affaires print magazine, LesAffaires.com and the personal finance magazine Les Affaires Plus. Cailliau has been with Les Affaires Group for nearly 20 years and has been acting as interim editor-in-chief since April.
Suite 66 nabs Mike Topping as sales exec
Mike Topping, former sales executive with AdParlor, has joined digital advertising agency Suite 66 as a national account executive on its sales team. Topping, who has more than 10 years of experience in the advertising industry, will manage sales for major brands in the automotive, travel, home and lifestyle verticals. He will report to Michael Carpentier, VP of sales and marketing.
Primedia nabs The Economist Group portfolio
Canadian Primedia Sales and Marketing has partnered with The Economist Group to represent its print and digital products in the Canadian marketplace. Those products include The Economist, 1843, The World In, Ideas People Media and Economist Films.
Facebook Blueprint hits the international stage
Facebook Blueprint, an e-learning platform for marketers, has officially reached one million course enrollments since its launch in 2015. That milestone announcement is timed with news that the program will be expanding internationally with several new options, including Blueprint Certification to recognize advanced-level proficiency in Facebook's advertising products and services, a partnership with the Miami Ad School and offering courses in French and Indonesian.
SourceKnowledge launches free certification program
Ad tech company SourceKnowledge has launched a free certification program in data driven marketing, part of the newly launched SourceKnowledge Institute, its new self-serve e-learning platform.  The program allows marketers to learn industry terms and best practices in digital marketing, measurement, audience segmentation and more.
Image courtesy of The Daily Show Facebook