Bruce Neve named True Media president
The former Starcom MediaVest Canada CEO will helm Canadian operations for the independent agency.
There's a new media agency coming to Toronto and Bruce Neve is at the helm.
The former Starcom MediaVest Canada CEO has been named president of Canadian operations at Missouri-based independent media agency True Media.
The agency, which was founded in 2005, is primarily owned by CEO Jack Miller. True Media has an existing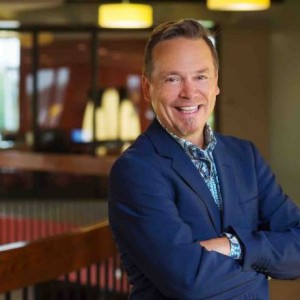 Canadian office in Calgary, with clients including Payless Shoes, Storage Mart and Regus.
Neve is tasked with expanding the agency's presence into the Toronto market, while also managing the existing Calgary team.
True Media's Calgary office launched in 2007 and has eight people working out of the office. There are 220 people working at True Media overall. Toronto will be its fifth market, joining Calgary, as well as Minneapolis, MN and Missouri offices in Columbia and St. Louis.
Working at Starcom from 2011 until his departure in spring 2015, Neve said not having to go through the layers of bureaucracy associated with a holding company is something that appealed to him about joining True Media. He also noted the lack of a legacy structure, since he is launching the first office for the independent agency in Toronto.
"The agency is very entrepreneurial, very lean and nimble," Neve told Media in Canada.
Neve said the goal is to add between four and six staff to the True Media Toronto team in its first year, with a focus on bringing on people focused on insights and data analysis. The Canadian team will also be tapped into True Media's RADr analytics and insights group, which is led out of the U.S.
True Media currently doesn't have plans for a dedicated Toronto office, with Neve noting that his team will be working remotely until more people are hired.
The agency will be seeking out challenger brands as clients. "We aren't for everyone," said Neve, "but we are interested in those that want to disrupt their category."